During the month of April, master puppeteer and felting instructor, Nicol Wander will offer 2 sessions of her popular Bluebird Felting Class. One class will be held on Thursday, April 26th from 12pm to 3pm and the other class will be held on Saturday, April 28th from 10am to 1pm. The cost of the class is $35 and all materials and tools are included in the course. Registration is required for the class. The deadline to register is Friday, April 20th. Nicol Wander holds a BFA in Painting and Sculpture and an MFA in Puppetry from The Institute of Professional Puppetry Arts.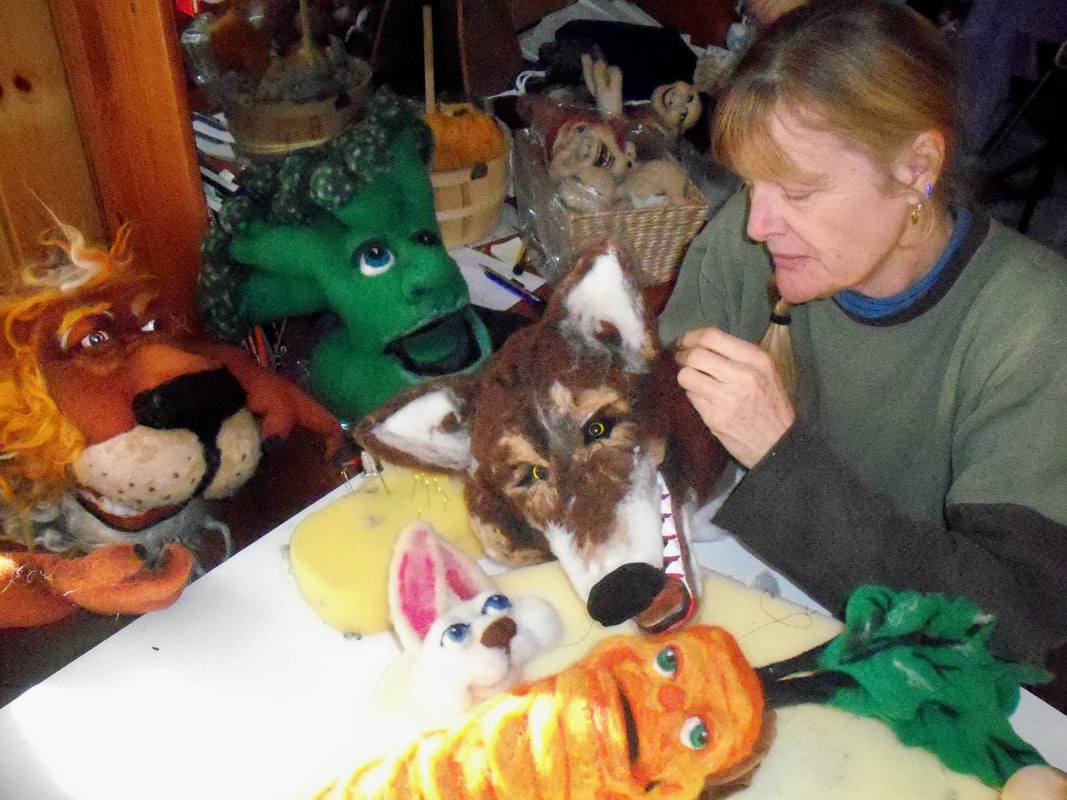 Nicol has worked as a full-time puppeteer and felting instructor and is always creating new puppetry productions. Her passion for puppetry began when she was a little girl, but really took hold when she was involved with of an Alaskan state operated visual Arts center for local artists. The center funded many outside professionals that gave a variety of workshops in different artistic fields. While at the center she took a puppet making workshop from a New York puppeteer named Art Wood and her love of puppetry developed. For more information about Nicol, check out her website at www.wanderfulcreations.com. Contact the Jaffrey Civic Center to register for the felting class.
The Jaffrey Civic Center, is located at 40 Main Street, Jaffrey, New Hampshire, parking in rear. We are a designated 501(c)3 non-profit dedicated to art, education and civic activities. Hours are Monday through Friday, 10 am- 12 noon, 1to 5 pm and Sat 10-2. Admission is always free. For more information about us, call 603-532-6527, e-mail us at info@jaffreyciviccenter.com.
Find our website, www.jaffreyciviccenter.com, or "Like" us on Facebook.