The Jaffrey Civic Center is excited to host the play, Georgia O'Keeffe Paints Paradise, an award-winning musical by Tom Dunn and Will Ogmundson of the Henniker based theatre group, the Alchemists' Workshop. The performance will be held on Saturday, April 21st at 7 pm in the Auditorium of the Civic Center. Tickets will be available at the door for a suggested donation price of $10. A reception will follow the play.
Georgia O'Keeffe Paints Paradise is based on a true event in famed painter Georgia O'Keeffe's life. In 1938 she was commissioned by the Dole Pineapple marketing department to do for the pineapple what she had done so wonderfully for the Iris and other flowers. Once O'Keeffe arrived in Hawaii she discovered that she hated pineapples as much as she hated the upper-class Hawaiians who were hosting her. O'Keeffe's trip was saved by the 12-year-old daughter of a Dole manager who became her tour guide. Patricia and O'Keeffe continued their friendship through letter writing for the next 56 years and it is that correspondence that inspired the world premiere Alchemists' work.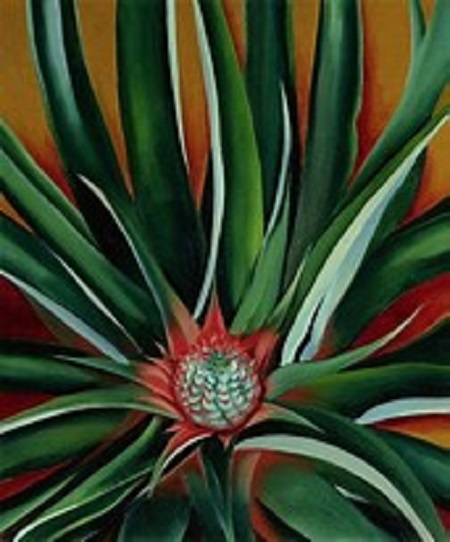 Alchemists' Workshop is based in Henniker and in its 18th year of touring professional plays and musicals throughout Northern New England. For information on the Alchemists' Workshop please visit their website: www.alchemistsworkshop.org.
The Jaffrey Civic Center, is located at 40 Main Street, Jaffrey, New Hampshire, parking in rear. We are a designated 501(c)3 non-profit dedicated to art, education and civic activities. Hours are Monday through Friday, 10 am- 12 noon, 1to 5 pm and Sat 10-2. Admission is always free. For more information about us, call 603-532-6527, e-mail us at info@jaffreyciviccenter.com.
Find our website, www.jaffreyciviccenter.com, or "Like" us on Facebook