The Jaffrey Civic Center will host 2 photography exhibits in March. Both exhibits will open Friday, March 23 and run through April 20th. An Opening Reception will be held on Friday, March 23rd from 5pm to 7pm. Free and open to the public.
Les Fleur: the Photography of Tom Doane
Tom moved to Jaffrey in 2001. He is a self-taught photographer. Tom's areas of expertise are: nature, equestrian and bridal photography. Tom is the owner of Catpawfoto which deals in current and antique cameras and lens. Tom's exhibit will be in the Display Case Gallery.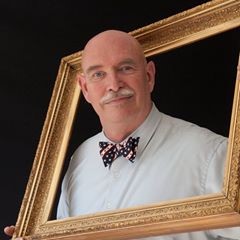 The Monadnock Camera Club is a small group of people interested in the art of photography. Active for over forty years, the club gives members the opportunity to show their work, participate in exhibits, enter competitions, view the work of other photographers, get critiqued by experienced photographers, learn from each other and participate in field trips. The mission of the club is to learn and expand photographic skills. The camera club meets the third Thursday of the month at the Jaffrey Civic Center from September through May. Meetings start at 7:00 PM. Membership is $35 a year, but guests are always welcome. The exhibit will be shown in the Auditorium Gallery.
The Jaffrey Civic Center, is located at 40 Main Street, Jaffrey, New Hampshire, parking in rear. We are a designated 501(c)3 non-profit dedicated to art, education and civic activities. Hours are Monday through Friday, 10 am- 12 noon, 1to 5 pm and Sat 10-2. Admission is always free. For more information about us, call 603-532-6527, e-mail us at info@jaffreyciviccenter.com.
Find our website, www.jaffreyciviccenter.com, or "Like" us on Facebook.