Time to save the date for the annual Jaffrey Civic Center's Marion Mack Johnson Civic Leadership Award. This year's award will be held on Thursday, Oct. 3rd, 5 pm -6:30 pm at the JCC. This is a public event and all are invited to attend. There will be an array of delicious refreshments and a short presentation to this year's distinguished recipient, Robert B. Stephenson.
A graduate of Dartmouth College and the Graduate School of Design at Harvard, Rob moved to Jaffrey in 1977 and has been a committed public servant to the area since he arrived. His local civic involvement includes the following: Village Improvement Society (Secretary, Vice-President, President, Treasurer); Jaffrey Historic District Commission (Chairman); Amos Fortune Forum (Co-Chairman, Secretary); Jaffrey Historical Society (President); Jaffrey Historic Preservation Conclave (Organizer); Jaffrey Downtown Study Committee (Chairman); Jaffrey Sounding Board (Steering Committee); Jaffrey Cemetery Committee (Chairman); Jaffrey Chamber of Commerce (Sign Committee; Bandstand Restoration Committee); Jaffrey Memorial Park Committee; Jaffrey Meetinghouse Restoration Committee; Jaffrey Meetinghouse Committee; TEAM Jaffrey (Design Committee); Park Theatre, Inc. (Director); Cutler Memorial Restoration Committee; Monadnock Perspectives (Advisory Board); Monadnock Crossroads (Advisory Board); Monadnock Conservancy (Founder, Treasurer); Terra Nova Trust (Trustee); Inherit New Hampshire (Treasurer); New Hampshire Association of Historic District Commissions (Chairman); Harvard Travellers Club (President); Boston GreenSpace Alliance (Director); Central Branch (Boston) YMCA Board of Managers (Chairman, Building & Property Committee); Committee on Investigations Involving Human Subjects, Forsyth Dental Center; American Jewish Historical Society (Honorary Bibliographer); Historical Society of Cheshire County (Trustee); New Hampshire Old Graveyard Association; New Hampshire Historical Society; New Hampshire Archives Group (Director); Webmaster: JaffreyHistory.org; Moderator's Advisory Committee on Town Meeting; Jaffrey Energy Committee; Trustee of Trust Funds, Town of Jaffrey. His professional experience is extensive and he is currently serves as Coordinator, THE ANTARTIC CIRCLE, an information resource for those researching historical, cultural and bibliographical aspects of the South Polar Regions.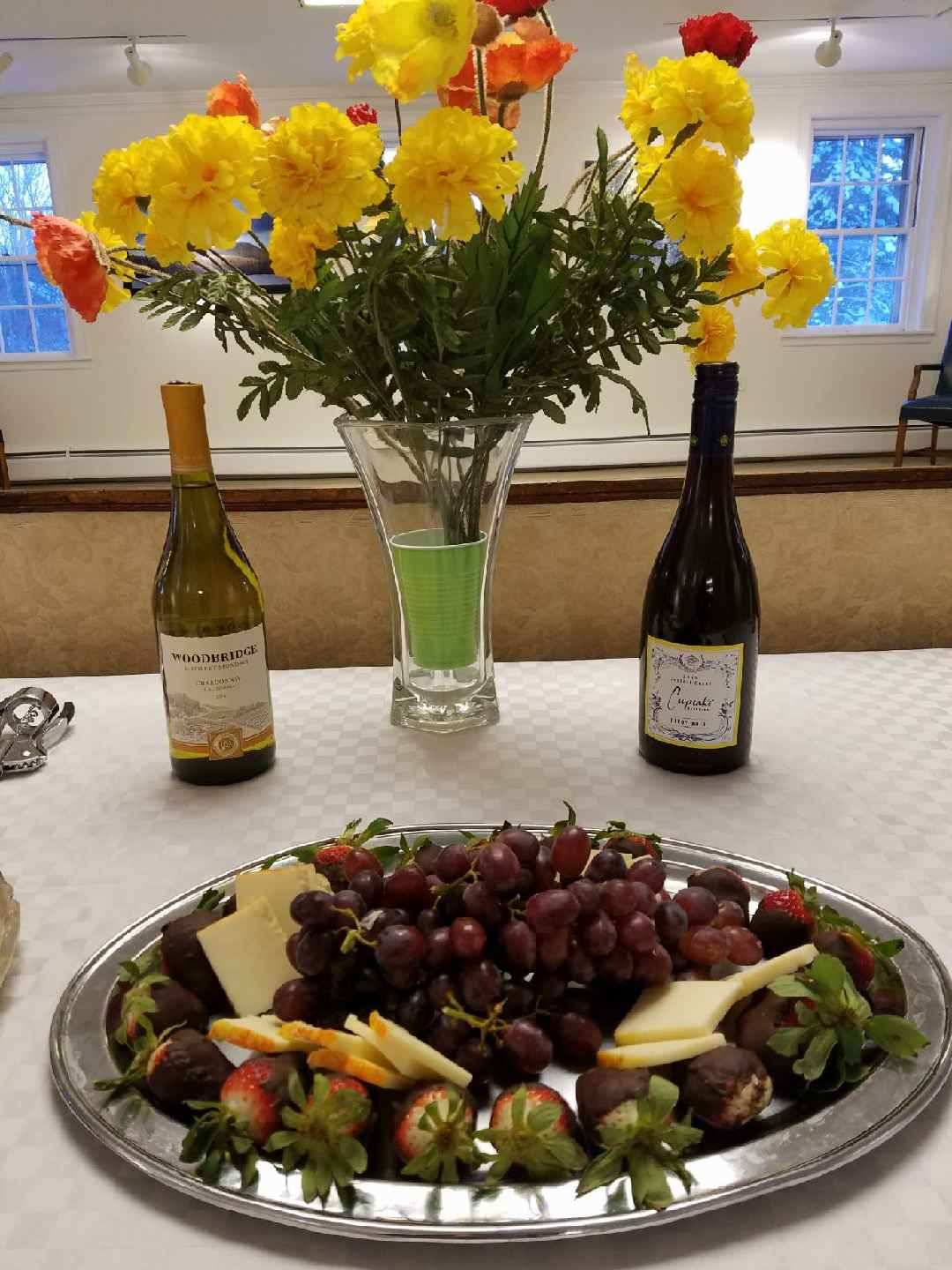 The MMJ Award was created by the JCC Board of Trustees to honor a dedicated public servant to the community whose commitment to civic activity reflected the values of Mrs. Johnson. Past recipients of the award includeTony Albee (2018), Carolyn Edwards (2017), Dennis Wright (2016), David Tower (2015), Caroline Hollister (2014), Joe Manning (2013), Bill Driscoll (2012), and Marc Tieger (2011).
Open Hours: M-F 10 am to 5 pm (closed 12 to 1 for lunch) and Saturdays 10 am – 2 pm
Closed Sundays
The Jaffrey Civic Center, is located at 40 Main Street, Jaffrey, New Hampshire, parking in rear. We are a designated 501(c)3 non-profit dedicated to art, education and civic activities. Hours are Monday through Friday, 10 am- 12 noon, 1to 5 pm and Sat 10-2. Admission is always free. For more information about us, call 603-532-6527, e-mail us at info@jaffreyciviccenter.com. Find our website, www.jaffreyciviccenter.com, or "Like" us on Facebook.