The Jaffrey Civic Center will host an exhibit by Jim Murphy beginning September 10th through October 3rd. There will be an Opening Reception for the exhibit on Friday, September 21st from 5 pm to 7 pm. A painter of landscapes, Jim is inspired by the forests of Monadnock area. He has been a visiting artist at many schools in many area schools over the years, illustrated books and has taught drawing and painting. He has been serious about painting as far back as he can remember and studied studio art and art history in college. He is winner of numerous awards such as the Ewing Award. He primarily exhibits in New England and his works are in collections throughout the United States. His website is murphyarts.com
Jim is also a singer/songwriter and can be found on ITunes, Spotify and Youtube. He is currently working on his second album. He is also bandleader and guitarist in Murphy's Blues. Murphy Blues is a eight member band. They have been actively performing throughout the region for the last 14 years. They concentrate on R&B, Soul, Funk, Blues and Rock, both standards and original songs.
"I focus on exploring and expressing the environment around me. I concentrate on the study of color, of light breaking through darkness and the textures of the natural world. I have found landscape painting an important way for me to creates a space that expresses the pulse of the natural world as it vibrates through and around me. It's a place for me to find that still place within".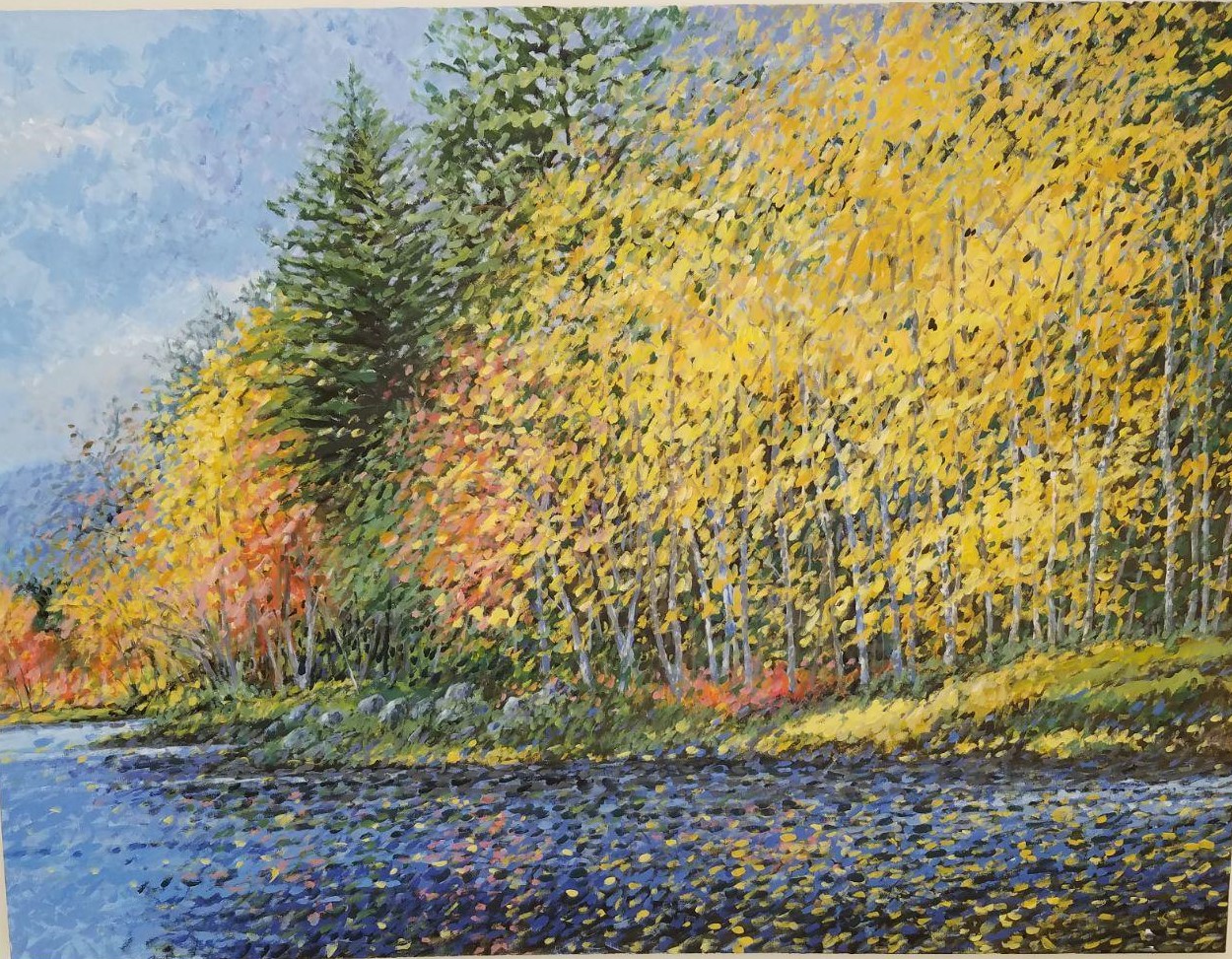 The Jaffrey Civic Center, is located at 40 Main Street, Jaffrey, New Hampshire, parking in rear. We are a designated 501(c)3 non-profit dedicated to art, education and civic activities. Hours are Monday through Friday, 10 am- 12 noon, 1to 5 pm and Sat 10-2. Admission is always free. For more information about us, call 603-532-6527, e-mail us at info@jaffreyciviccenter.com. Find our website, www.jaffreyciviccenter.com, or "Like" us on Facebook