Press Release submitted Monday, Feb. 3rdh, please post asap, Thanks, Regina Vorc
The Jaffrey Civic Center will kick off the winter season with 3 new exhibits for the month of February. Greg Hunsaker will exhibit his first oil exhibit. A newcomer to Peterborough, he specializes in oils. Phil Bean, will present an exhibit entitled: Landscapes: Its Light and Shadows in the Display Case Gallery and Jeani and Rosti Eismont will jointly present a mixed media exhibit upstairs in the Cunningham Gallery. Exhibits are free and open to the public on Friday, Feb. 14th with an Opening Reception scheduled for Saturday, Feb. 15th with light refreshments from 5 pm to 7 pm. We hope to see you at the reception.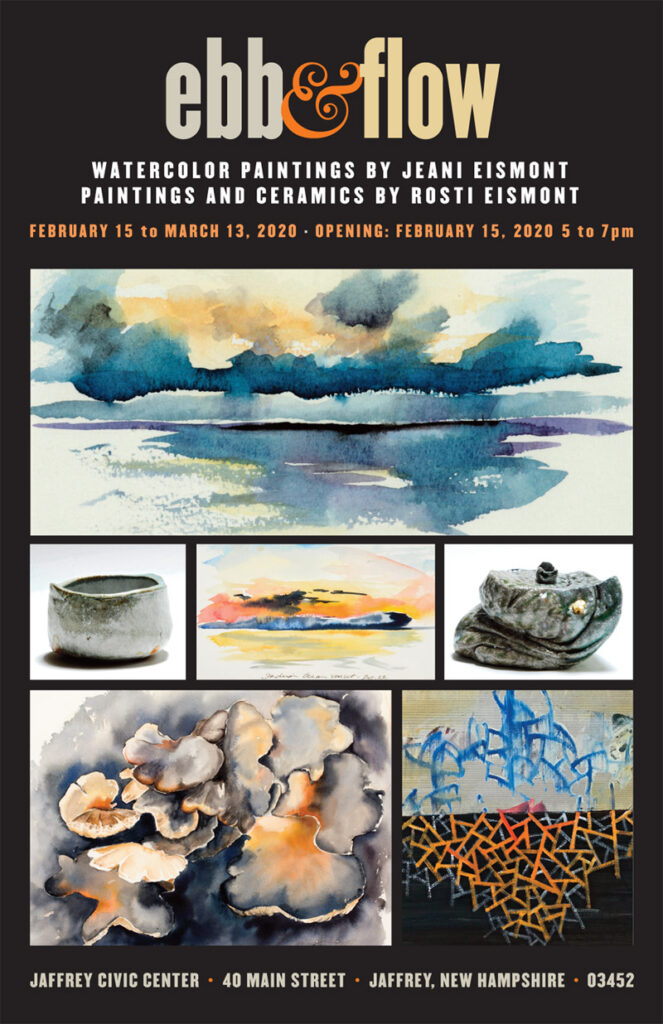 The Jaffrey Civic Center,
is located at 40 Main Street, Jaffrey, New Hampshire, parking in rear. We
are a designated 501(c)3 non-profit dedicated to art, education and civic
activities. Hours are Monday through Friday, 10 am- 12 noon, 1to 5 pm and Sat
10-2. Admission is always free. For more information about us, call
603-532-6527, e-mail us at info@jaffreyciviccenter.com. Find our website, www.jaffreyciviccenter.com, or "Like" us on Facebook.
Regina
G. Vorce
Executive
Director
Jaffrey Civic Center
603-532-6527
Open Hours: M-F 10 am to 5 pm (closed 12 to 1 for
lunch) and Saturdays 10 am – 2 pm
Closed Sundays