Past Monthly Artist Spotlights
This Month's Featured Artist
Phil Bean
Artist Statement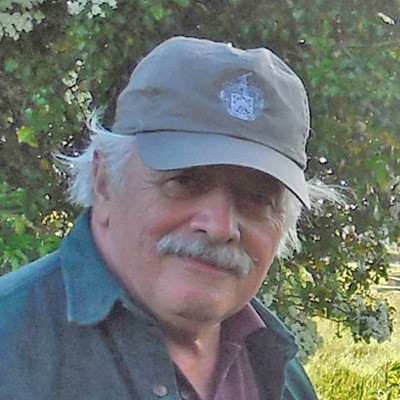 STATEMENT
I have always enjoyed the great outdoors with its variety of light, color and seasonal changes. I feel a need to paint the landscape when it undergoes dramatic changes at certain times of the day. It's interesting to see how light with its elusive and fleeting qualities can change the mood and atmosphere of a particular scene. In my paintings I hope to share that experience into a visual form to share with the viewer.
BIOGRAPHY
Originally from New England, Phil grew up in California where he began his first painting experience with oils after being inspired by the works of other painters. He then continued to study and develop painting techniques until an opportunity to move his family to Alaska brought about more artistic challenges. From an artist's perspective, he acquired a deep appreciation for the wilderness and scenic wonders of that landscape. While in Alaska he studied watercolor painting and continued to work in both oils and watercolors before moving back to the New England of his youth. Other sources of inspiration have come from travels throughout the US and Ireland.
Primarily self-taught, he works both in the studio and outdoors en plein air where he draws on his inspiration from the effects of light and shadow on the natural landscape. When painting in oils his works are developed using a combination of brush and painting knife techniques. For watercolors he employs various methods including wet-in-wet, color mixing on the painting surface and drybrush. His paintings of New England reflect the unique qualities of that landscape and its classic architecture. Having lived and traveled in the west has been the source of inspiration for his western landscapes. His oils and watercolors have been included in both national and regional exhibitions and hang in many private collections.
PROFESSIONAL ASSOCIATIONS
New England Watercolor Society (signature)
Alaska Watercolor Society (signature)
Oil Painters of America (associate)
American Impressionist Society (associate)
New Hampshire Art Association (juried)
.
Donate Today!
Your contributions will help keep this important community and cultural center open for future generations!
This Month's Featured Artist
Susan Roston
Artist Statement
shimmerling.com
I like experimenting with fused glass in trying to capture the luminosity, transparency, and radiance of light. I seek to explore the unfolding of forms, colors, textures in the layering of glass and inclusions. This art form has taught me patience, focusing, perseverance, and the enjoyment of experimentation. No matter how much you learn, the moment of opening the kiln is always a surprise. My landscapes combine my glass cutting and design skills to create scenes influenced by the nature of glass. I do not start from a pattern, but rather build up a scene from the glass surrounding me. Thus each artwork is one of a kind. A piece of streaky glass may reflect a lake or an evening sky, iridized glass may suggest meadows or mountains, dichroic glass captures snow, waterfalls and perhaps the sun. These various types of glass are merged to form a harmonious landscape. Depth is created by many firings of layers of glass. Many of my pieces are finished with frit, crushed glass, and glass paint surface designs tack fused to add another dimension and texture.
My work has been accepted in several juried shows including The American Craft Festival at Lincoln Center for the Performing arts, Great Barrington. Massachusetts Crafts Fair, Berkshire Craft Festival, ArtRider Rhinebeck, NY, the Boston Christmas Festival, Lexington Craft Fair, Massachusetts, Andover Crafts in the Park, Massachusetts, the Codman Estates, Lincoln, Massachusetts, Greeley Park, Nashua and Art in the Park, Keene.My work has been shown at the Bunker Hilll Community College, the Sharon Arts Center, Jaffrey Civic Center, Dana Farber Cancer Institute, Gardner Museum, Gardner, Massachusetts.
I am a member of the NH League of Craftsmen, Walpole Artisans Cooperative, The Monadnock Area Artists, Gardner Area League of Artists, and on the board for the Monadnock Art/ Friends of Dublin Art Colony Open Studio Tour.
My Studio will be open as part of the Monadnock TOUR 23 on Columbus Day weekend.
Donate Today!
Your contributions will help keep this important community and cultural center open for future generations!
Donate Today!
Your contributions will help keep this important community and cultural center open for future generations!