The Jaffrey Civic Center's annual commemoration, Celebrating Martin Luther King, Jr., brings people together to remember and find inspiration in the life and work of Dr. Martin Luther King, Jr. on the occasion of the national holiday. To encourage thoughtful reflection and creative expression about Dr. King and the values he stood for, the Civic Center sponsors high school and middle school student contests with cash prizes in the fall leading up to Martin Luther King, Jr. Day as well as encouraging related grade school activities.
–
The theme for 2019 is "We Are All One Humanity", a subject that Dr. King often contemplated. The contest is in creative art, including any media, open to all Jaffrey and Rindge residents of middle school age and non-resident students enrolled in Jaffrey and Rindge schools. Details are provided under the Student Contests tab.
Celebrating Martin Luther King, Jr. 2019 will be held at the United Church of Jaffrey on Monday, January 21, 2019, opening with the ringing of the Church's Paul Revere Bell at 4:45 p.m. as part of the "Let Freedom Ring: Choose Non-Violence" National Bell-Ringing Ceremony. The program runs from 5 to 6pm. Winners of the Student Art Contest will be announced and receive their awards. A reception and viewing of the MLK Student Exhibit follows at the Civic Center.
---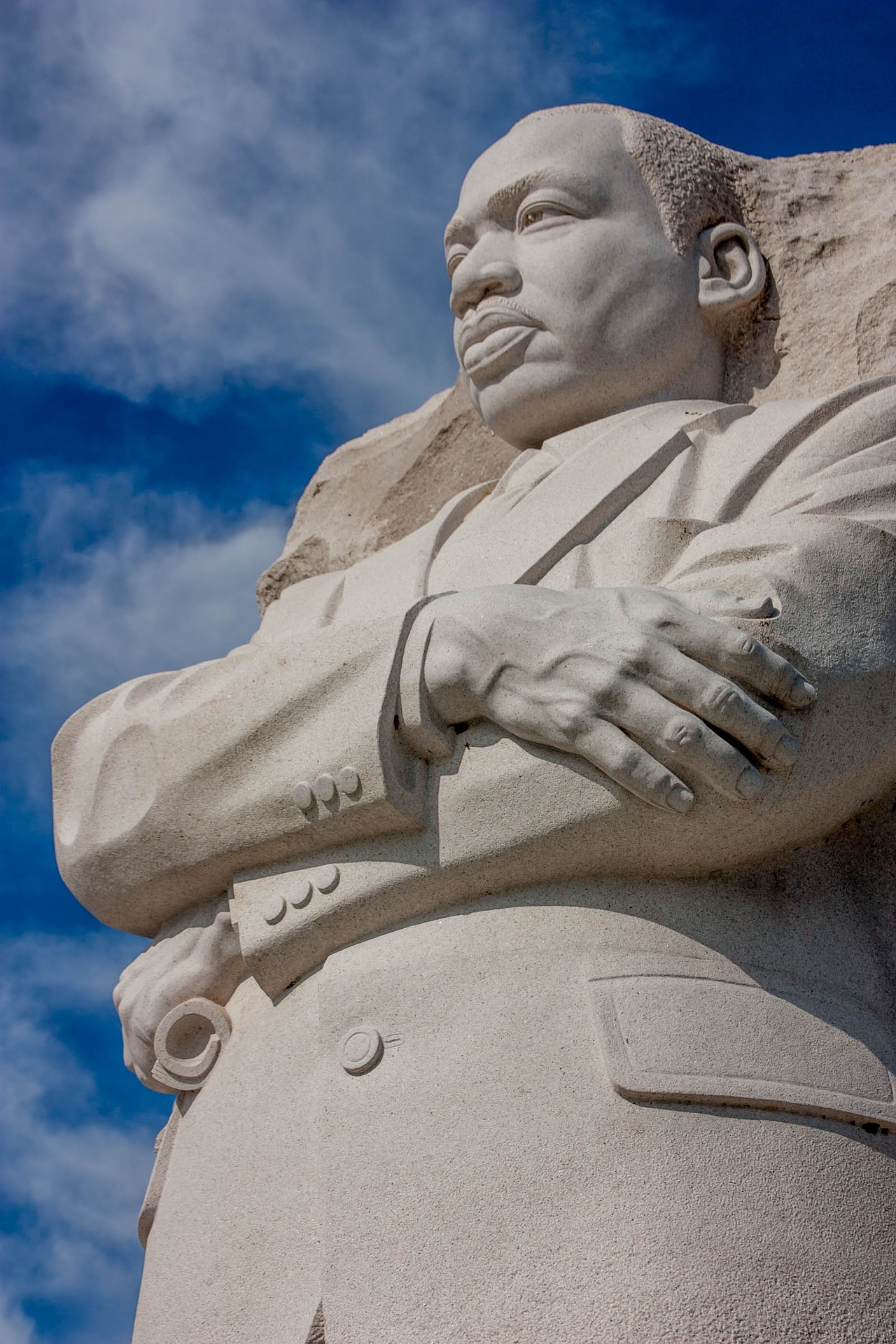 Stone of Hope, Washington DC
Donate Today!
Your contributions will help keep this important community and cultural center open for future generations!