Juliet Bell will display her paintings and puzzles at the Jaffrey Civic Center beginning Friday, April 27 – May 25 in the Display Case Gallery. Juliet began her career in theater design, building properties for a number of regional theaters in the U.S. including off Broadway, and eventually in London. In 1998, she founded BellArt, a wooden jigsaw puzzle company for which she created the artwork for traditional puzzles, and the designs for non-traditional wood stained puzzles. These one-of-a-kind puzzles were sold at fine craft stores, juried galleries, and privately.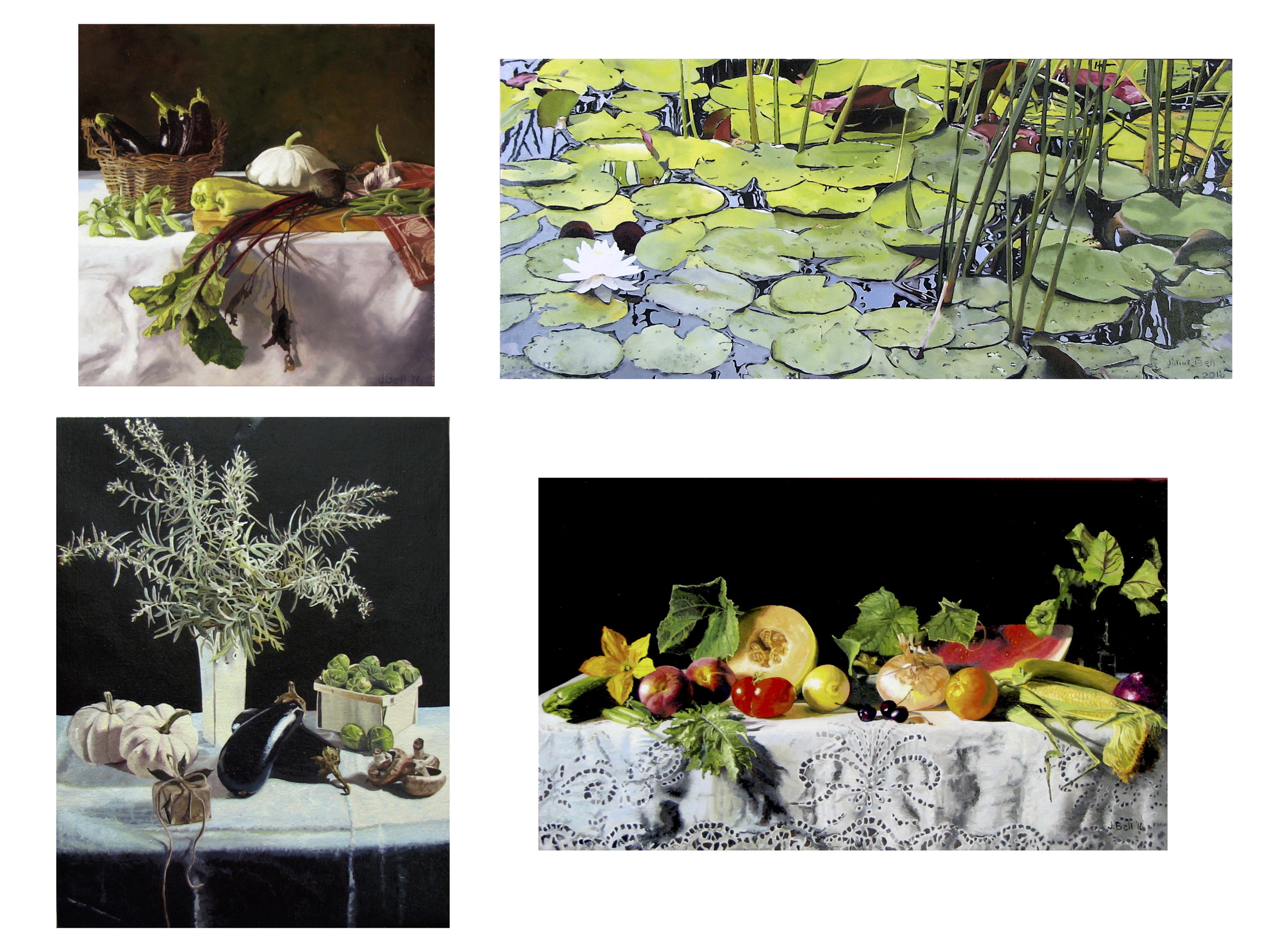 Born and adopted in England and raised in the U.S., it was not until many years after pursuing a career in the arts that she found both birth parents and discovered they were artists. Not only had they worked in the theater, but both were painters. Her mother attended the Slade School of Fine Art, and specialized in watercolor painting. Her father was a distinguished and award-winning artist who lived and painted in Newfoundland and Scotland, and built Newfoundland's first dome house.
Juliet's current passion is oil painting. She is essentially self-taught, though she has taken many art classes, and gives credit for much of her development to Mark carder's on-line videos. Juliet's paintings have sold at several juried auctions including the Monadnock Arts Auction. Most recently, "Lily On Pond" won 3rd place at Renoartio's May 2016 competition. Juliet lives in a little house in the woods of New Hampshire with her cats, dog, and chickens.
The Jaffrey Civic Center, is located at 40 Main Street, Jaffrey, New Hampshire, parking in rear. We are a designated 501(c)3 non-profit dedicated to art, education and civic activities. Hours are Monday through Friday, 10 am- 12 noon, 1to 5 pm and Sat 10-2. Admission is always free. For more information about us, call 603-532-6527, e-mail us at info@jaffreyciviccenter.com.
Find our website, www.jaffreyciviccenter.com, or "Like" us on Facebook