The public is invited to attend a reception at the Jaffrey Civic Center to honor Tonya Albee, the 7th recipient of the 2018 annual award. The reception will be held on Thursday, November 1st at 5 pm in the Auditorium Gallery. There will be light appetizers and refreshments. Tonya Albee is a Wolfeboro, NH native with a lifetime of service and entrepreneurship spanning 40+ years. Educated in Massachusetts, she has 2 B.A degrees and many professional designations and recognitions. Albee is the of Owner/Broker of Group ONE Realty, Inc. Her firm specializes in new home sales and has sold thousands of homes throughout New Hampshire. She was recently awarded the 2018 "Good Neighbor Award" from the New Hampshire Association of Realtors for her efforts in the summer Rotary Best Camp program. For the past 15 years, Albee has served on boards for the Jaffrey/Rindge Rotary, Cathedral of the Pines, and as an Incorporator of Monadnock Family Services. She has been involved in a number of community efforts and has spearheaded and chaired the Camp Quest (now Best) program at Franklin Pierce University, which provides a summer enrichment program to middle school students in the Jaffrey Rindge School District. Tonya is a member of the Monadnock Garden Club, enjoys oil painting, tennis, gardening and this community. The Jaffrey Civic Center instituted the Marion Mack Johnson Civic Leadership Award as a way to honor and recognize the commitment of area residents who have worked tirelessly for civic goals. Marion Mack Johnson was the founder of the Jaffrey Civic Center. Past recipients of the award have been Marc Tieger (2011), Bill Driscoll (2012), Joe Manning (2013), Caroline Hollister (2014), David Tower (2015), Dennis Wright (2016), and Carolyn Edwards (2017). The suggested donation for this event is $10. We hope you can join us.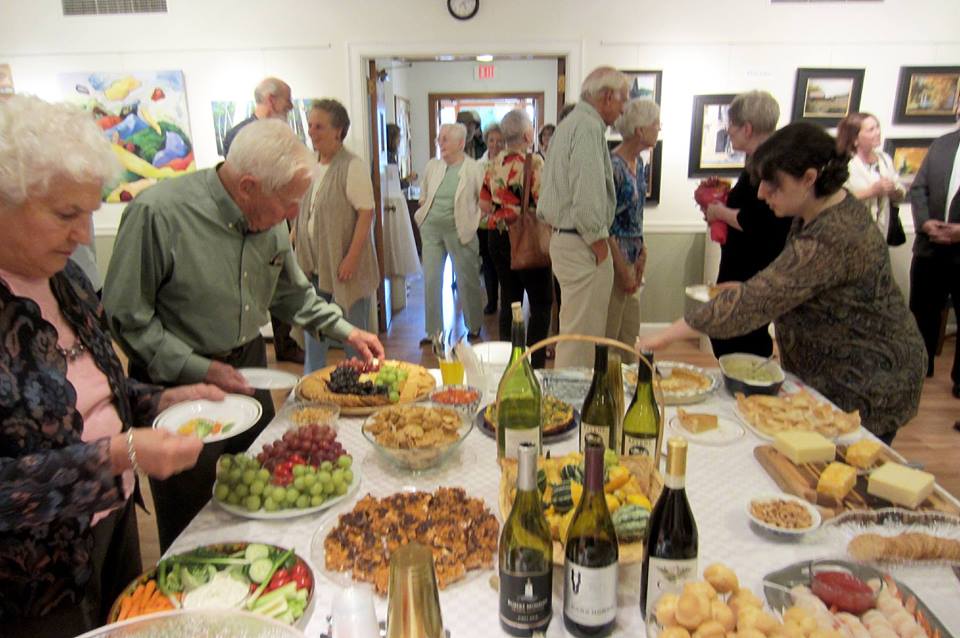 The Jaffrey Civic Center, is located at 40 Main Street, Jaffrey, New Hampshire, parking in rear. We are a designated 501(c)3 non-profit dedicated to art, education and civic activities. Hours are Monday through Friday, 10 am- 12 noon, 1to 5 pm and Sat 10-2. Admission is always free. For more information about us, call 603-532-6527, e-mail us at info@jaffreyciviccenter.com. Find our website, www.jaffreyciviccenter.com, or "Like" us on Facebook.
Donate Today!
Your contributions will help keep this important community and cultural center open for future generations!