The Jaffrey Civic Center welcomes back Derry, NH artist, Michael Oxx, who will instruct students in the fine art of pumpkin carving on Saturday, October 20th from 11 am to 1 pm on the Civic Center lawn. From doodling at a young age to being introduced to sculpting in high school, Michael has always been interested in the arts. As a kid, he was a huge monster movie fan and always wanted to work in the special effect industry. He attended the Tom Savini Special Effect Makeup Program in Monessen, Pennsylvania, and learned his craft from industry professionals and very talented artists. Michael sculpts small vessels and relief sculptures, to monster maquettes and prosthetics and decided to start carving pumpkins a couple of years ago "to give myself another medium to work with besides clay and wax." The cost of the class is $10 per person. Children under 12 should be accompanied by an adult to help with cutting the pumpkin. Attendees should pre-register by Wednesday, October 17th and plan to bring their own pumpkin and a snack or lunch to the class. For questions or to register, please contact the Civic Center at 532-6527 or email us at: info@jaffreyciviccenter.com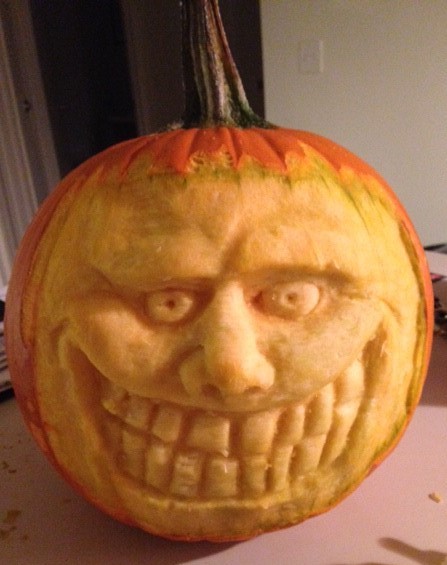 The Jaffrey Civic Center, is located at 40 Main Street, Jaffrey, New Hampshire, parking in rear. We are a designated 501(c)3 non-profit dedicated to art, education and civic activities. Hours are Monday through Friday, 10 am- 12 noon, 1to 5 pm and Sat 10-2. Admission is always free. For more about us, call 603-532-6527, e-mail us at info@jaffreyciviccenter.com. Find our website, www.jaffreyciviccenter.com, or "Like" us on Facebook.
Donate Today!
Your contributions will help keep this important community and cultural center open for future generations!