Join the Jaffrey Civic Center for a very special fundraiser, "A Dickens Christmas", Saturday, Dec. 22nd at 5 pm. Arrive at the Civic Center where the heavenly voices of festively attired Victorian carolers will greet you at the door, attend a special presentation of Project Shakespeare's "A Christmas Carol", and feast on a traditional Victorian era dinner with roast turkey, plum pudding and authentic fare from the era of Dicken's. Adults can enjoy a nice glass of Smoking Bishop. Live piano music in the background will be provided courtesy of Louise and Bernie Watson. Tickets can be purchased on the homepage of our website at www.Jaffreyciviccenter.com or at the Civic Center. Ticket prices are Adults: $50 and Children (under 10): $35. (Purchase your tickets by Dec. 8th and receive 20% off the price). Limited seating available. Proceeds will directly benefit the Jaffrey Civic Center and Project Shakespeare.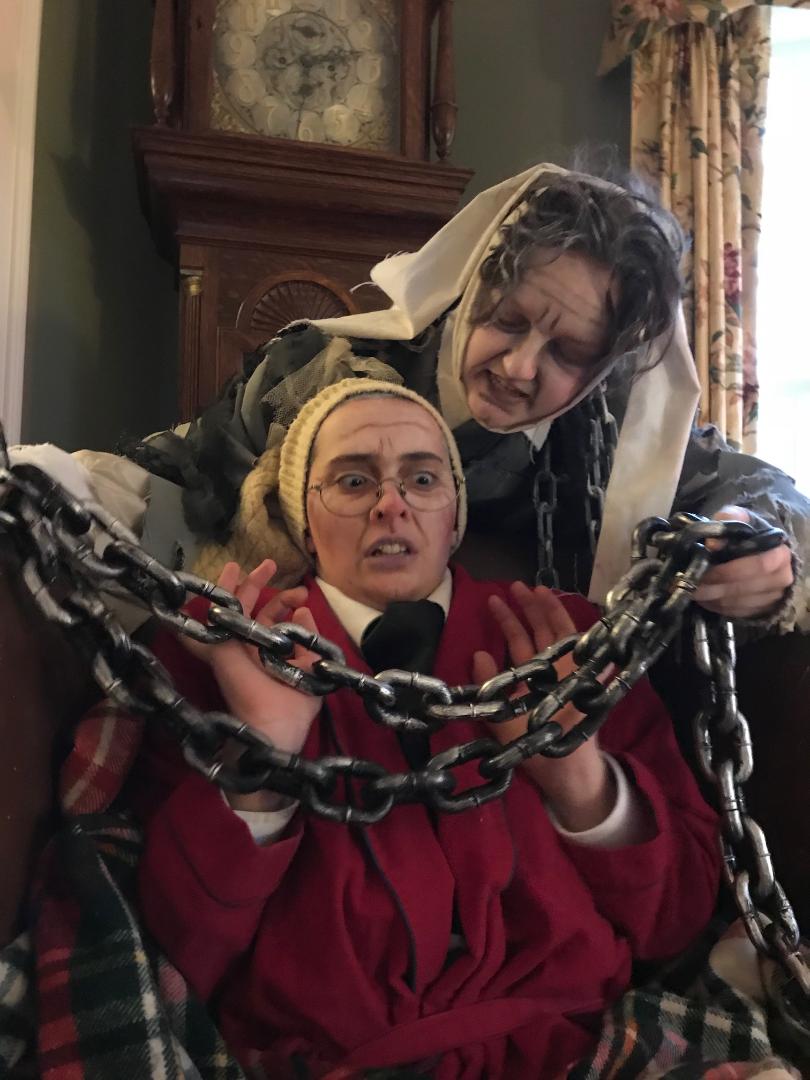 The Jaffrey Civic Center, is located at 40 Main Street, Jaffrey, New Hampshire, parking in rear. We are a designated 501(c)3 non-profit dedicated to art, education and civic activities. Hours are Monday through Friday, 10 am- 12 noon, 1to 5 pm and Sat 10-2. Admission is always free. For more information about us, call 603-532-6527, e-mail us at info@jaffreyciviccenter.com. Find our website, www.jaffreyciviccenter.com, or "Like" us on Facebook.
Donate Today!
Your contributions will help keep this important community and cultural center open for future generations!