WELCOME TO THE JAFFREY CIVIC CENTER – 501(c)3
Founded in 1966, our mission is "to provide and sustain a public venue where people of the Monadnock region can pursue artistic, educational and civic activities. The Center's goal is to contribute to the cultural enrichment and enlightenment of the community."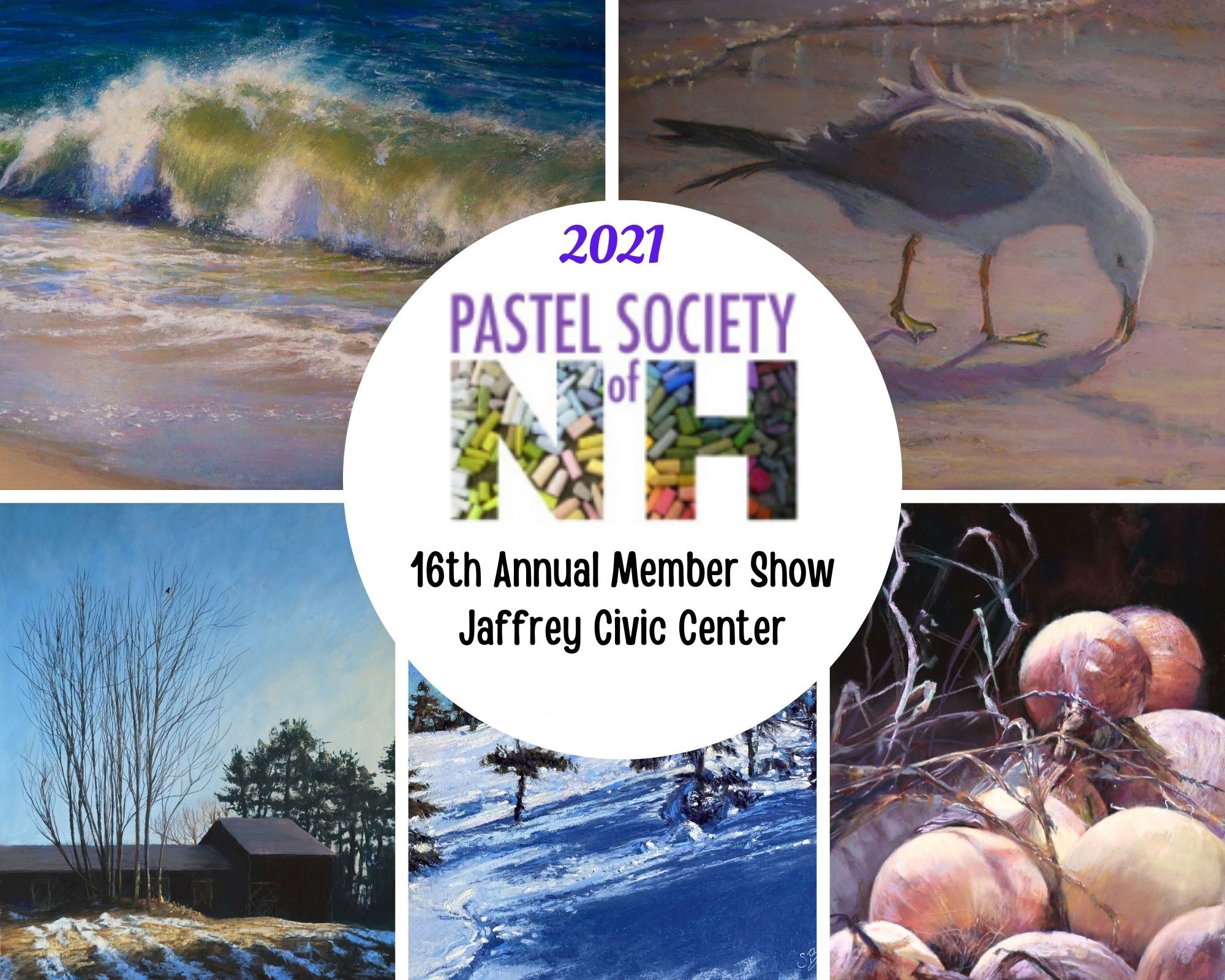 Beginning May 26, art enthusiasts can find works of many of the region's premier pastel artists at the Jaffrey Civic Center, . The center will be hosting the Pastel Society of New Hampshire's Annual Exhibit.
The exhibit will take place from May 26th – July 2, 2021 and will feature works by over thirty artists. Paula Fraser, Pastel Society of New Hampshire chair, stated that there will be more than sixty pastel pieces and that they will represent a variety of styles and subject matter.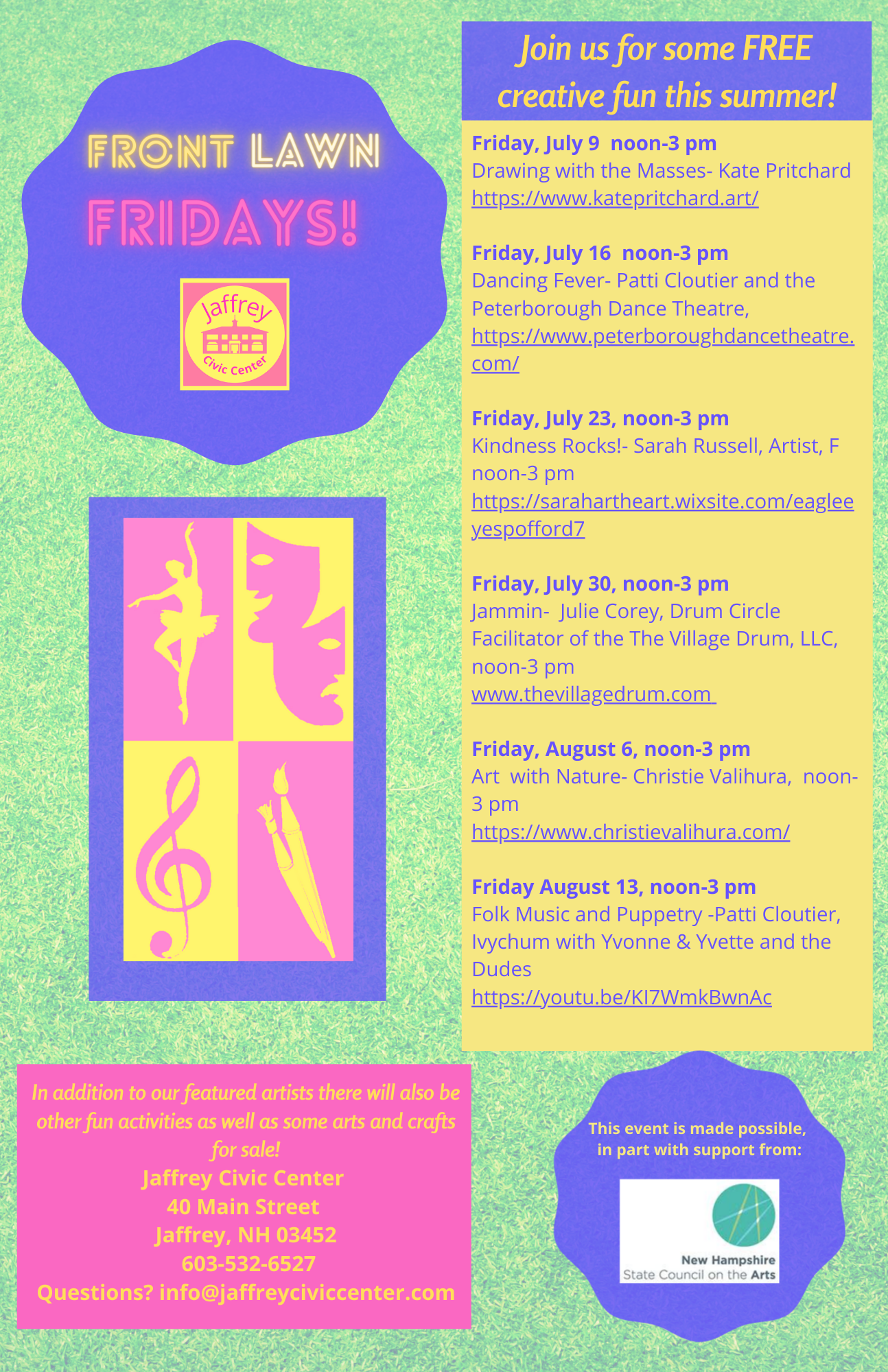 Fron

t Lawn Fr

idays!
Each Friday, beginning July 9, the Civic Center will host activites, artists, and vendors on our Front Lawn. This series is FREE and fun for all ages! We hope to see you there this summer!
Your generous contributions will help keep this important community and cultural center open for future generations!