Everyone has a story! The Monadnock region is full of remarkable people with unique stories and experiences. The Jaffrey Civic Center is excited to announce that, starting this fall, it will be hosting a monthly speaker series on the first Friday of each month, October to May, titled "Stories to Share." Each program will begin at 5:00 PM, with a reception starting at around 6:15, with light refreshments. The series, which begins on Friday, October 1, is made possible through generous support from our Exclusive Platinum Sponsor Belletete's, Inc.
 Our first speaker will be Jaffrey resident Tory McCagg. Her talk is titled Growing Chaos, Healing Soil, Sowing Hope: Life at Darwin's View. Tory will discuss her memoir and the path she took which led her to her unique lifestyle. She will share how things are going these days at Darwin's View and what she envisions for the future. The talk will also focus on her life choices and their parallels to the world at large while emphasizing the themes of change, adaptability, and hope. 
 Tory McCagg holds an M.F.A. degree from Emerson College, where her thesis and novel, Shards, won the Graduate Dean's Award. In 1999, "Roots"—an early chapter from her novel Bittersweet Manor—was a semifinalist in the New Millennium awards VIII contest. In 2015, Bittersweet Manor was awarded a silver medal for Contemporary Fiction by Independent Publishers. In June 2020, she published her memoir, At Crossroads with Chickens: A "What If It Works?" Adventure in Off-Grid Living and Quest for Home.
 Tory is also an accomplished flutist. She and her husband Carl live at Darwin's View where they practice an experimental life off-grid and on the land.
 In the upcoming months, our speakers will be Bob King on November 5, who will speak of the wonders of waterpower, the burgeoning renewable energy sector, related policy, and how all of this won't solve the ecological crisis by itself."
On December 3, by Heather Ames will discuss connecting adoptees with their heritage as a way to strengthen their identity.
Joe Steinfield, who writes monthly columns for the Keene Sentinel and the Monadnock Ledger-Transcript, will be the moderator. These programs are free of charge, however, to help support this event and others like it, donations are appreciated. Advance registration is strongly encouraged.
To register for the in-person event go to: https://www.eventbrite.com/e/share-your-story-with-tory-mccagg-tickets-167453561109.
If you prefer to participate via Zoom, please register here: https://www.eventbrite.com/e/virtual-story-to-share-with-tory-mccagg-tickets-170298654861.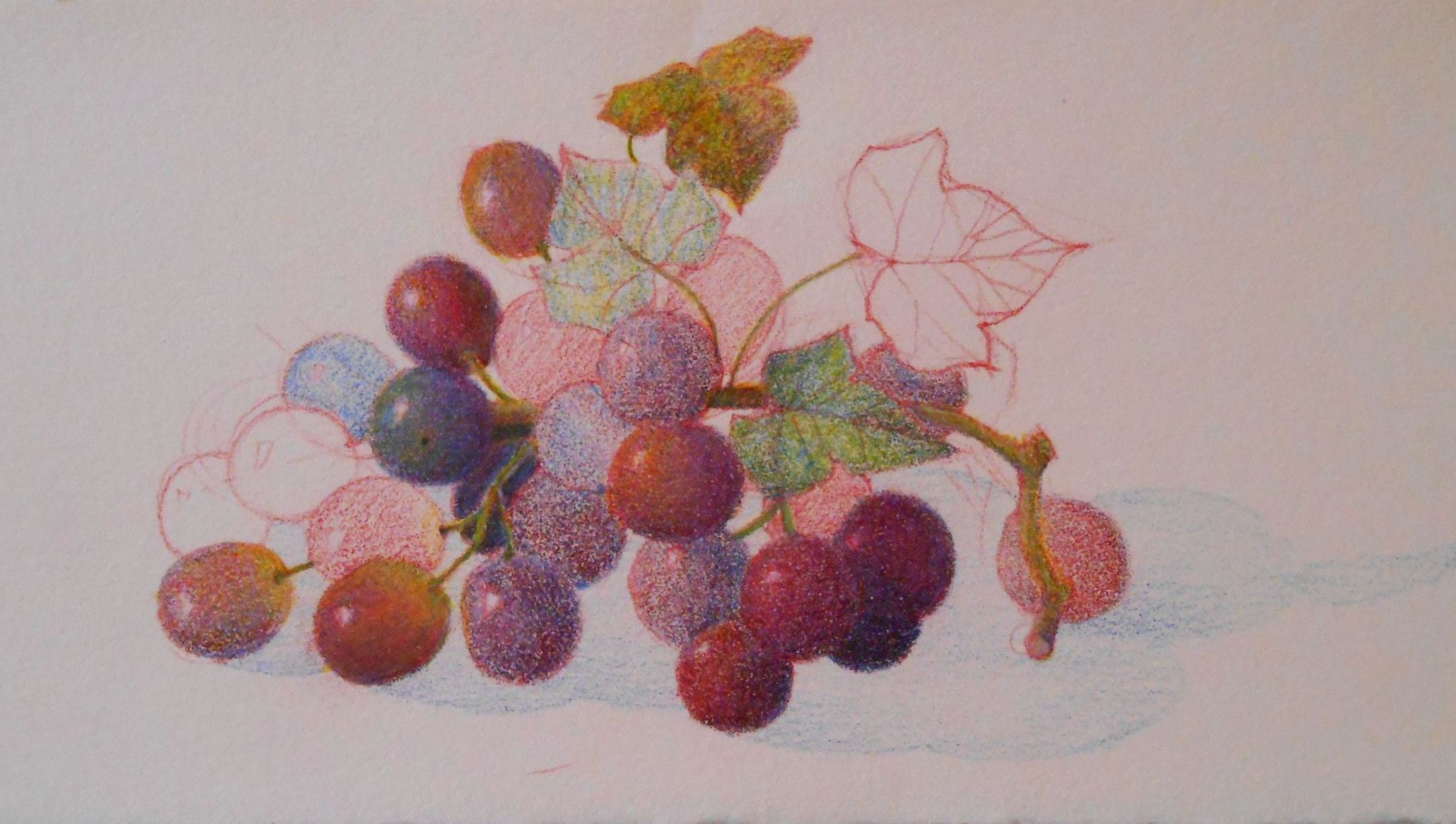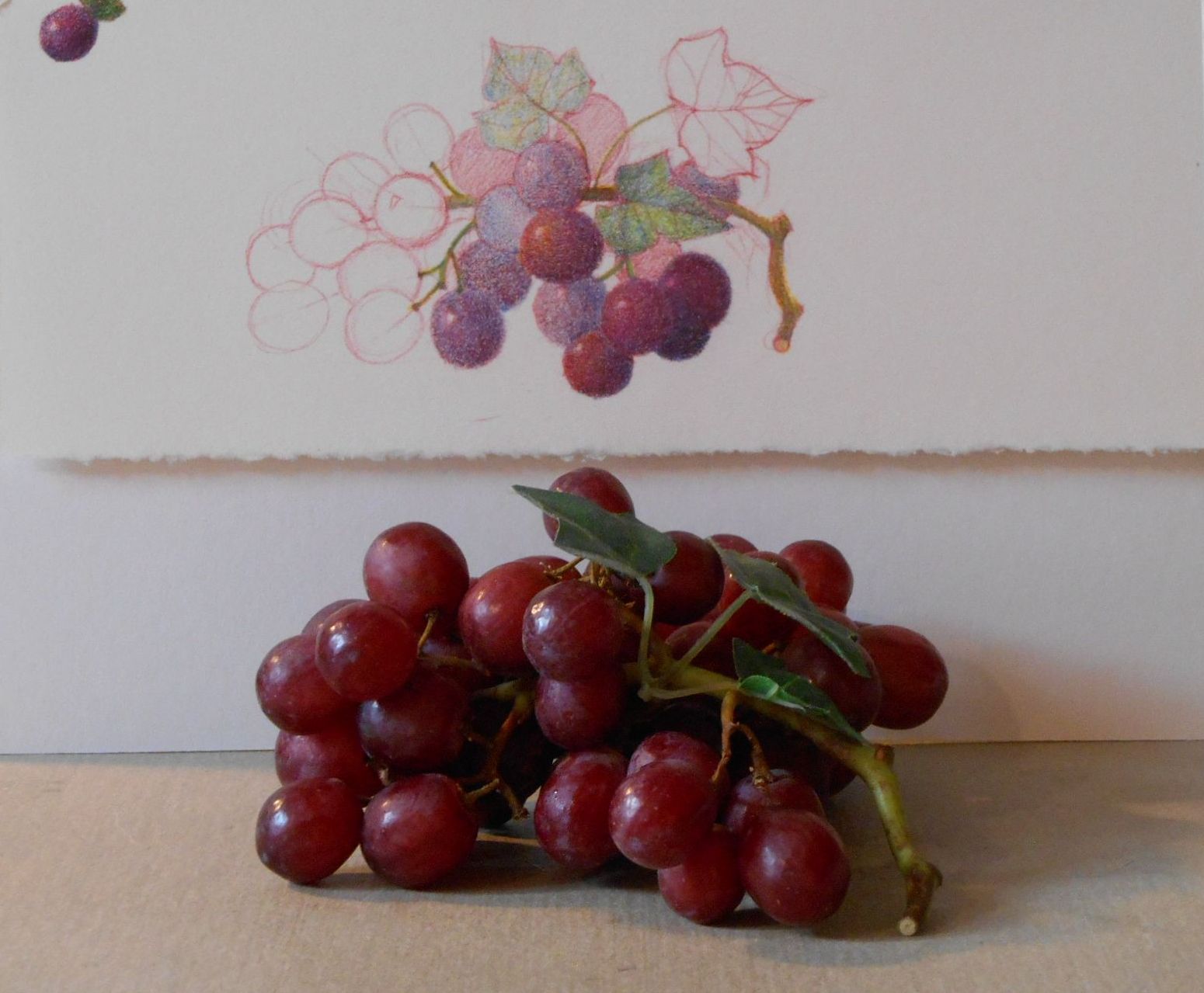 Colored Pencil Art Techniques Workshop
Saturday September 25, 2021, 10am –3 pm
Interested in improving you colored pencil skills? Colored pencil is a very versatile medium. In this workshop, working directly from a small still-life set-up, Liz Winchester-Larson will demonstrate how she applies many layers of colored pencil, building up the transition of linear marks into solid form. With this technique, she achieves rich color and intricate detail in her work. The still-life becomes more than fruit, object, and backdrop, it is an environment of form, color, and light.
About Liz Winchester-Larson: Focused primarily on the medium of colored pencil, Liz Winchester-Larson achieves rich color and intricate detail in her work. She was introduced to this medium more than forty-five years ago for precise architectural rendering in her interior and environmental design studies in the BFA program at Pratt Institute, Brooklyn, NY. Now enjoying still-life and landscape subjects, her tiny studio in Keene is filled with objects, plants, and a view of Mount Monadnock to inspire her paintings. Liz has exhibited her award-winning paintings in one person and group shows throughout the New England area. She is a member of the Colored Pencil Society of America and their District Chapter 112, the Monadnock Area Artists Association, the Nashua Area Artists Association, and a member and Co-Vice President of the Saxton's River Art Guild.
Open Studio Figure Drawing/Painting
Mondays in October, from 3:00-5:00 and the cost is $100 for 4 weeks.

Continuing in October,  the Jaffrey Civic Center will be offering Figure Drawing Sessions. This is not a class, but an opportunity to work from a model alongside other artists. The sessions will take place on Mondays beginning October 4, from 3:00-5:00 and the cost is $100 for 4 weeks.
All 2-D media are welcome in this program, designed to allow independent practice in depicting the human figure. Both short and long poses will be provided by live, nude models. In a welcoming and casual environment, attendees will draw and paint in the style and medium of their choice.