Our first speaker will be Jaffrey resident Tory McCagg. Her talk is titled Growing Chaos, Healing Soil, Sowing Hope: Life at Darwin's View. Tory will discuss her memoir and the path she took which led her to her unique lifestyle. She will share how things are going these days at Darwin's View and what she envisions for the future. The talk will also focus on her life choices and their parallels to the world at large while emphasizing the themes of change, adaptability, and hope. 
 Tory McCagg holds an M.F.A. degree from Emerson College, where her thesis and novel, Shards, won the Graduate Dean's Award. In 1999, "Roots"—an early chapter from her novel Bittersweet Manor—was a semifinalist in the New Millennium awards VIII contest. In 2015, Bittersweet Manor was awarded a silver medal for Contemporary Fiction by Independent Publishers. In June 2020, she published her memoir, At Crossroads with Chickens: A "What If It Works?" Adventure in Off-Grid Living and Quest for Home.
 Tory is also an accomplished flutist. She and her husband Carl live at Darwin's View where they practice an experimental life off-grid and on the land.
To register for the in-person event go to: https://www.eventbrite.com/e/share-your-story-with-tory-mccagg-tickets-167453561109.
If you prefer to participate via Zoom, please register here: https://www.eventbrite.com/e/virtual-story-to-share-with-tory-mccagg-tickets-170298654861.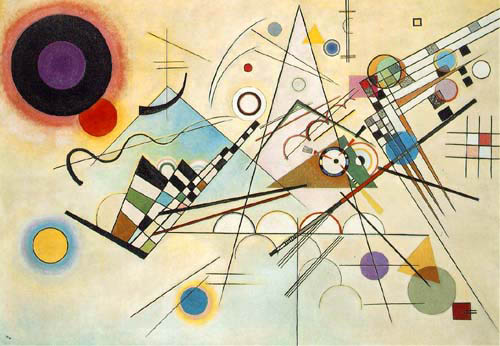 Composition III, Wassily Kandinsky
Join us for Modernism Demystified
Pre-registration not required

JCC Auditorium, October 6, 13, & 20 @ 1pm
 Ever wonder why modern artworks get so much critical attention, when they look like a mixed-up muddle to you?  What was that artist thinking?  And modern music, so screechy and broken up, why is that called music? If you've had these questions, then this lecture series is for you!
 Renowned pianist Virginia Eskin and artist/art historian Susan Wadsworth are fascinated with the interaction of art and music in the seminal modern periods of the early 20th century.  Focusing on music and art of the 1920s and 1930s, parallels are drawn between the work of Expressionist painter Vassily Kandinsky and the atonal works of Schoenberg, Berg and Webern.  You will begin to see links between the break-down of melody and traditional realistic images.  More importantly, you may begin to understand what meaning lies beneath all this experimentation.
Eskin has a Masters from Trinity College of London University and has been a part of the Monadnock Region since 1983.   She has instigated and participated in scores of concerts in this region and throughout the world.   Wadsworth has an MFA from Cranbrook Academy of Art and a MA from Tufts.  She is a retired Humanities professor from Fitchburg State and has exhibited her work throughout the Monadock Region and New England.  Her Rindge studio is open 10-5 during the Fall Foliage Art Studio Tour of Columbus Day weekend.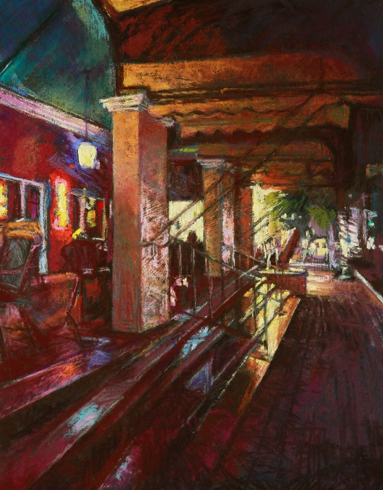 Nightscapes in Pastel
 Instructor: Maryann Mullett, PSA-MP, IAPS-MC (Pastel Society of America/Master Pastellist, International Association of Pastel Societies/Master Circle)
 Thursdays October 14, 21, 28  12 – 2:30
 or evening class Thursdays 5:30 – 8:00
Painting bold expressive strokes on a black surface. Bring your boldest and brightest pastels for this exciting class! We will discuss composition, how to transfer your image/drawing onto painting surface and choosing your palette. We will explore underpaintings and what effects this can produce.     Last class: Painting time and class critique of all the wonderful paintings completed! Each class will consist of a half-hour demonstration and 2 hours painting time with individual critique and guidance.
 There are no reimbursements for missed classes.
Open Studio Figure Drawing/Painting
Mondays October18-November 8 from 3:00-5:00 and the cost is $100 for 4 weeks.

Continuing in October,  the Jaffrey Civic Center will be offering Figure Drawing Sessions. This is not a class, but an opportunity to work from a model alongside other artists. The sessions will take place on Mondays beginning October 18, from 3:00-5:00 and the cost is $100 for 4 weeks.
All 2-D media are welcome in this program, designed to allow independent practice in depicting the human figure. Both short and long poses will be provided by live, nude models. In a welcoming and casual environment, attendees will draw and paint in the style and medium of their choice.