July 9, 10am-2pm
Join us for this fabulous tour of art and gardens in the Monadnock region! The purchase of a ticket will include a map of the locations and some other fun goodies for you to enjoy. At the end of the day, the Civic Center will host a wet paint sale which will take place at 4:30 pm.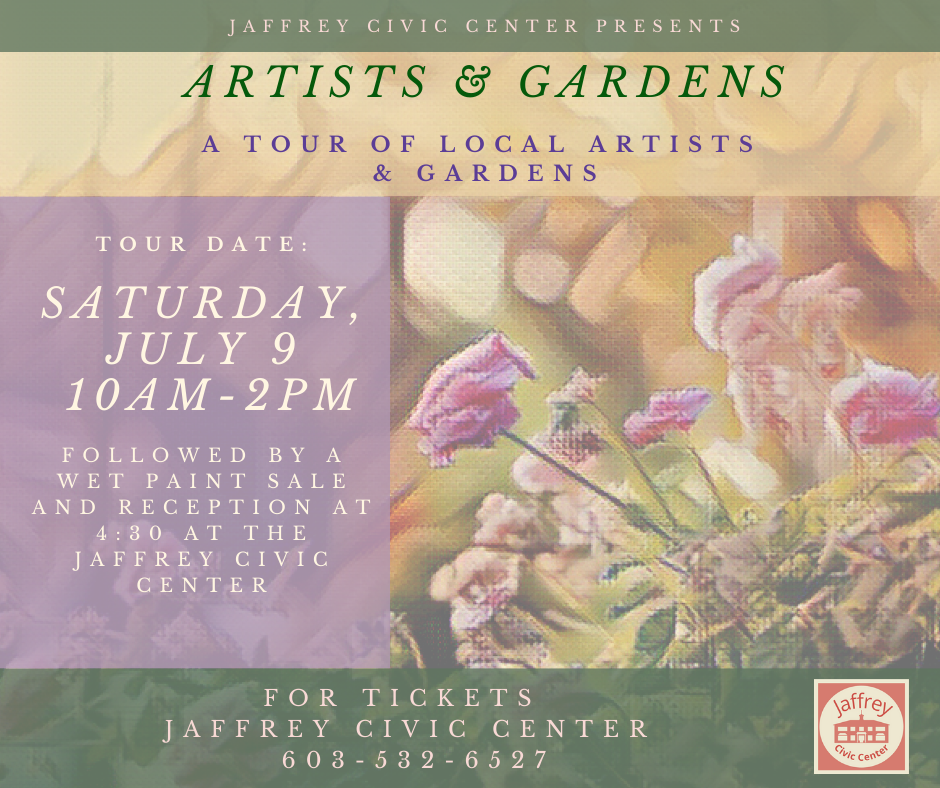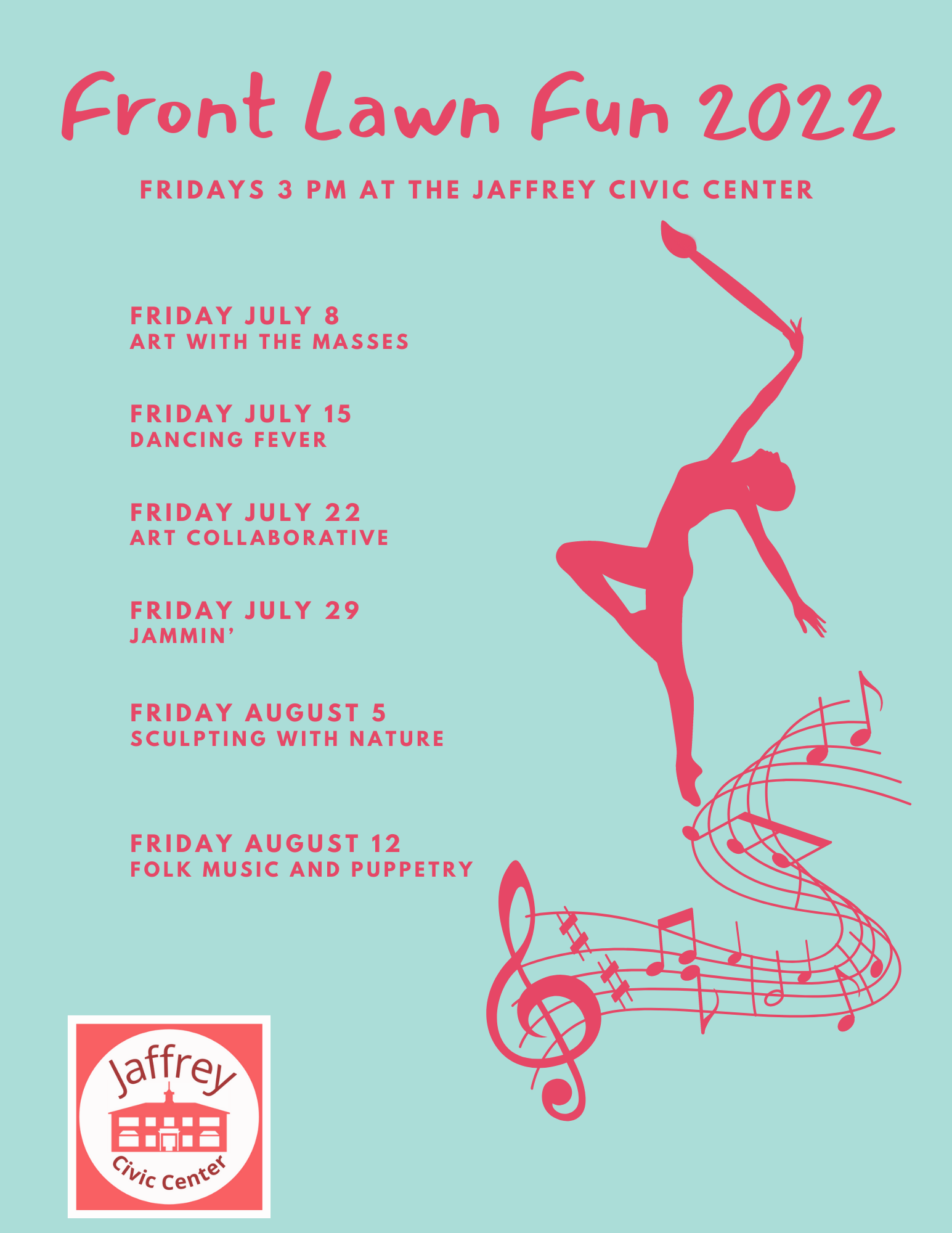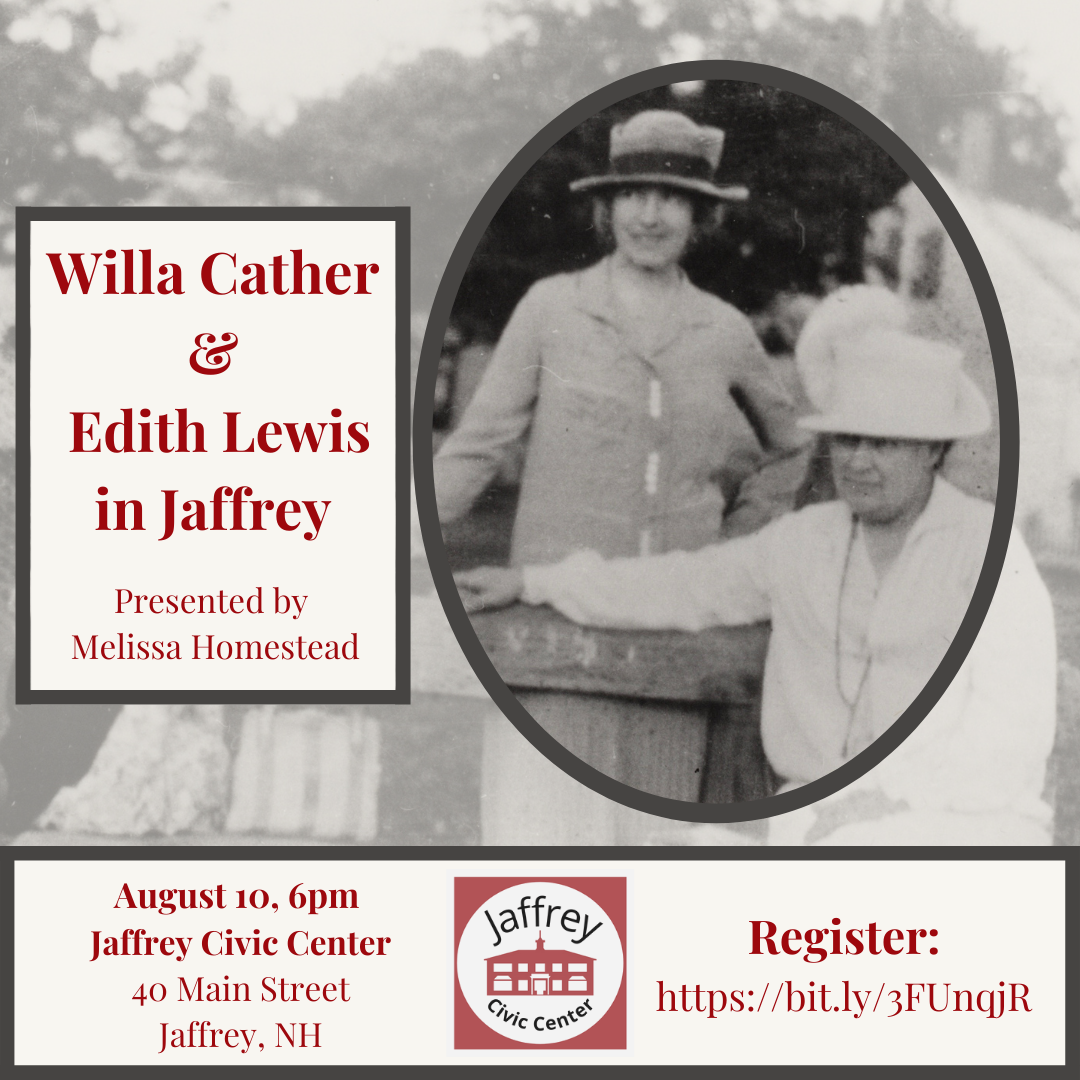 Willa Cather and Edith Lewis in Jaffrey                 
August 10, 6PM
Presented by Melissa Homestead

2022 marks the 75th anniversary of the death of American novelist Willa Cather and the 50th anniversary of the death of her partner of nearly 40 years, Edith Lewis. Long mischaracterized as Cather's faithful secretary who had herself incongruously buried at her employer's feet, Lewis was a highly-compensated professional women in magazines and advertising and, behind the scenes, Cather's editor. Drawing from and going beyond her book The Only Wonderful Things: The Creative Partnership of Willa Cather and Edith Lewis (Oxford University Press 2021), Melissa Homestead will tell the story of Cather and Lewis's visits to the Shattuck Inn in Jaffrey and their burials, side by side, in the Old Burying Ground.