STORIES TO SHARE POSTPONED  UNTIL FRIDAY, FEBRUARY 10 DUE TO HAZARDOUS TEMPERATURES!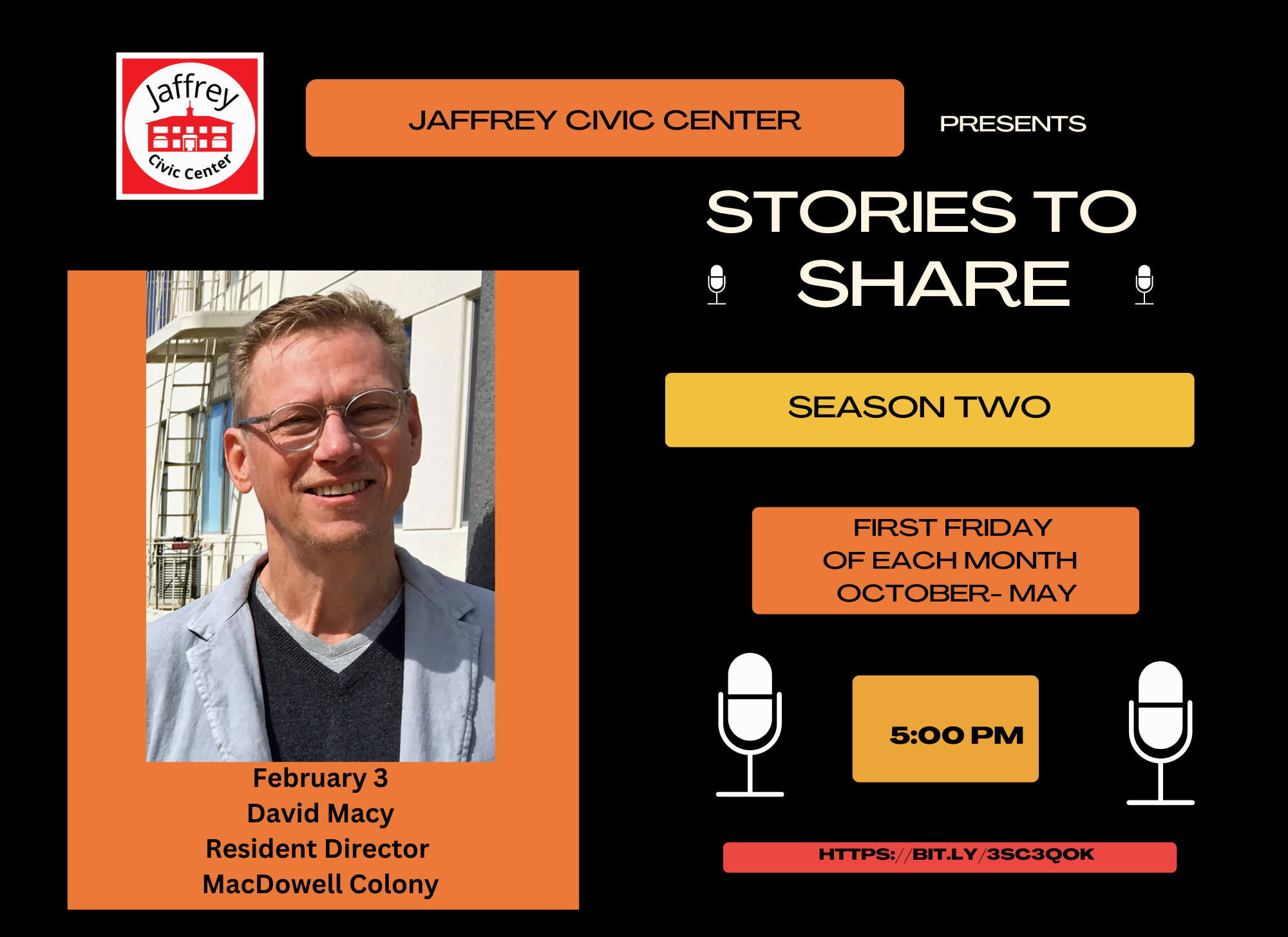 STORIES TO SHARE POSTPONED  UNTIL FRIDAY, FEBRUARY 10 DUE TO HAZARDOUS TEMPERATURES!
On February 10, 2023, at 5pm, the Jaffrey Civic Center will present its next installment of "Stories to Share."  David Macy, MacDowell Interim Executive Director, will be the season's fifth speaker. Macy will share anecdotes illustrating the institution's wide-ranging impact on American culture as well as its rootedness in New Hampshire soil.
Founded by Marian and Edward MacDowell in 1907, MacDowell's mission is to nurture the arts by offering talented individuals an inspiring environment in which to produce enduring works of creative imagination. Anyone may apply for a MacDowell Fellowship in one of seven creative disciplines. Having hosted more than 8,800 artists since its founding, a selection of the more widely recognized names includes Willa Cather, Thornton Wilder, Aaron Copeland, James Baldwin, Leonard Bernstein, Alice Walker, and Michael Chabon.
Since 1994, Macy has directed MacDowell's residency program in collaboration with 30+ staff members who are dedicated to providing ideal working conditions for artists at the 450-acre Peterborough campus. In 1996, Macy launched MacDowell in the Schools, an on-going program that has introduced hundreds of MacDowell artists to thousands of local high school students. Since 2002 Macy has curated and hosted MacDowell Downtown on First Fridays. Presenting in Peterborough's Bass Hall, the diverse array of filmmakers, playwrights, journalists, and composers has attracted a devoted regional audience.
With 40 buildings and five miles of private roadways connecting the facilities, Macy has planned and supervised more than $11 million in capital improvements. Recent projects include two ground-mount solar arrays that annually produce a bit more electricity than is used by the entire campus. Macy's board service has included the Alliance of Artists Communities, Monadnock Arts Alive!, and New Hampshire Citizens for the Arts. A decade ago, Macy chaired Peterborough's Cultural Resources Committee for the town Master Plan and in 2022 he served on the Renewable Energy Planning committee.
Joseph Steinfield, "Stories to Share" founder will serve as moderator for the talk. The program is free of charge, but to help support this event and others like it, donations are appreciated. The program will be available as an in-person event at the Jaffrey Civic Center as well as via YouTube live.
In the event of inclement weather, a postponement decision will be made twenty four hours in advance event and posted on the website and on social media.
Did you miss a previous Stories to Share event?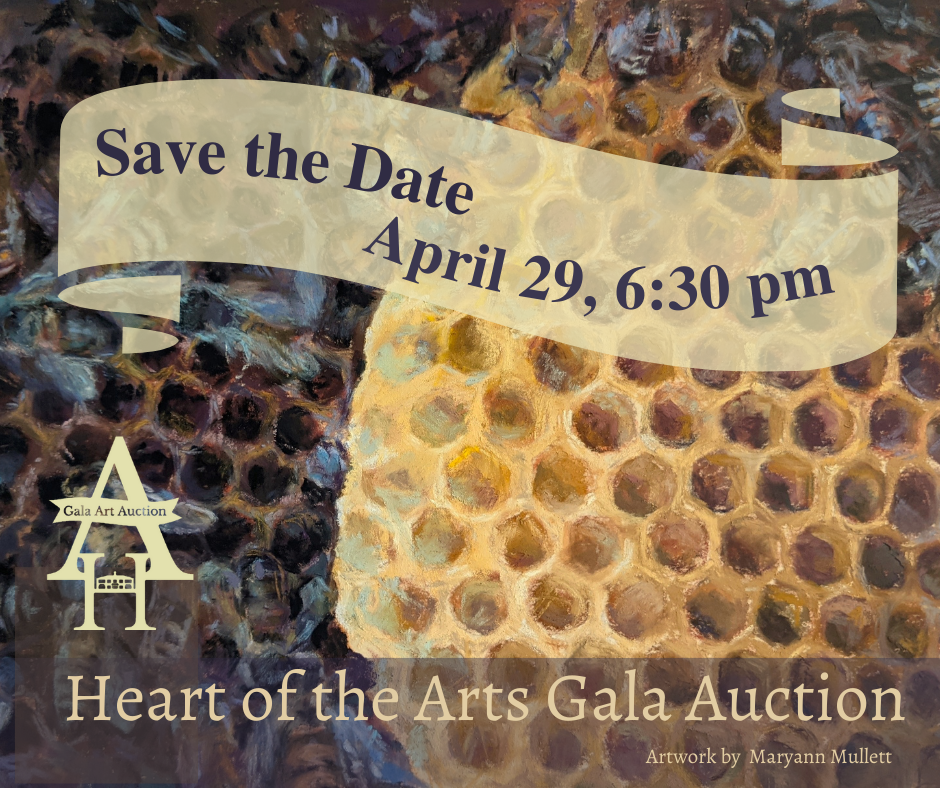 Please join us for our second annual Heart of the Arts Gala Auction! This year's event will take place on Saturday, April 29 at 6:30 pm. Last year's event was a memorable evening that brought together community members for an evening of fun and support of the arts!
We look forward to seeing you at this years event!