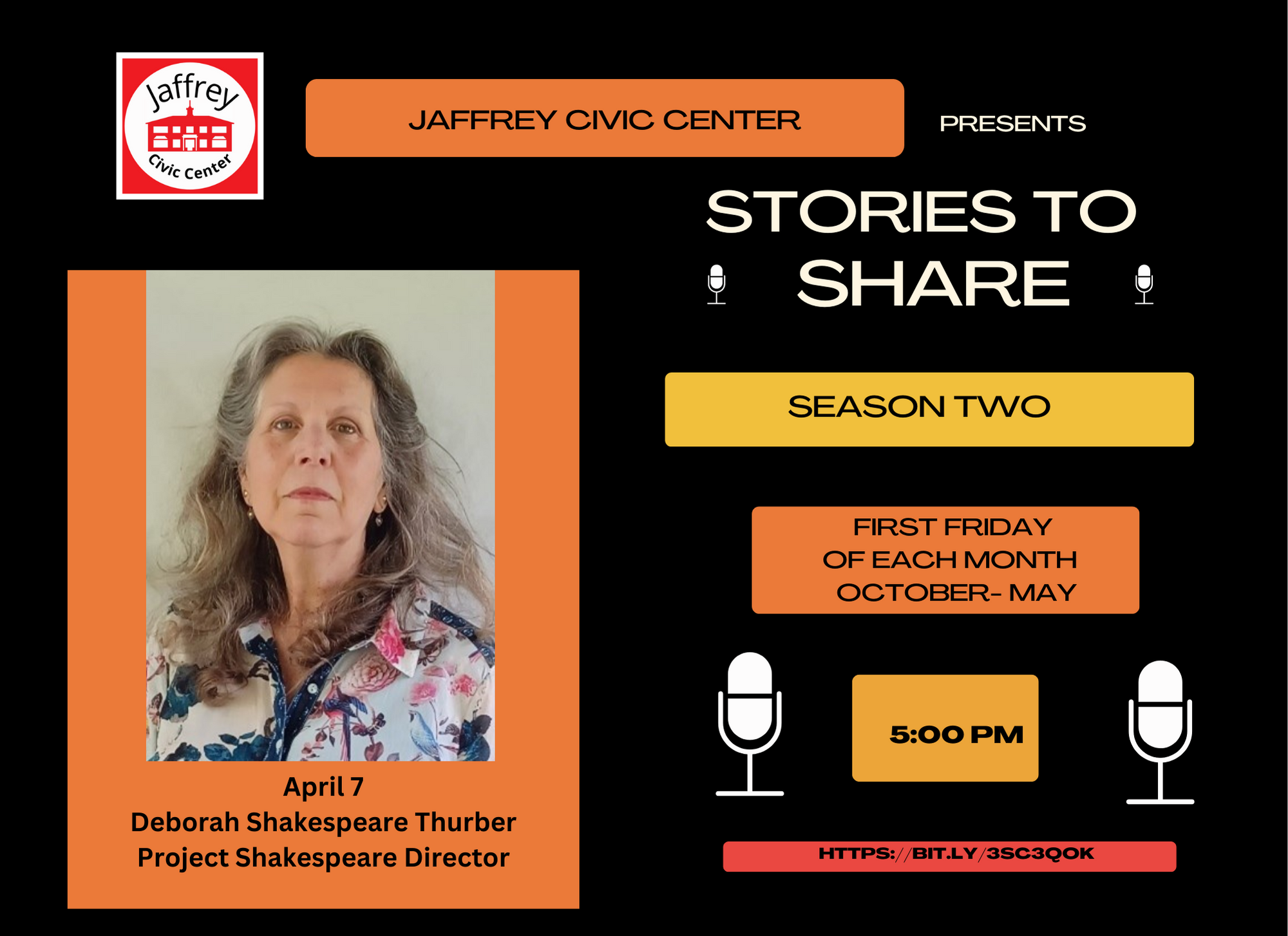 On Friday, April 7, at 5pm, Deborah Shakespeare Thurber,of Jaffrey will be our next Stories to Share speaker. The series, which takes place on the first Friday of each month, October through May, showcases the experiences of interesting people from the Monadnock region.
Joseph Steinfield, "Stories to Share" founder will serve as moderator for the talk. The program is free of charge, but to help support this event and others like it, donations are appreciated. The program will be available as an in-person event at the Jaffrey Civic Center as well as via YouTube live.
In the event of inclement weather, a postponement decision will be made twenty four hours in advance event and posted on the website and on social media.
Did you miss a previous Stories to Share event?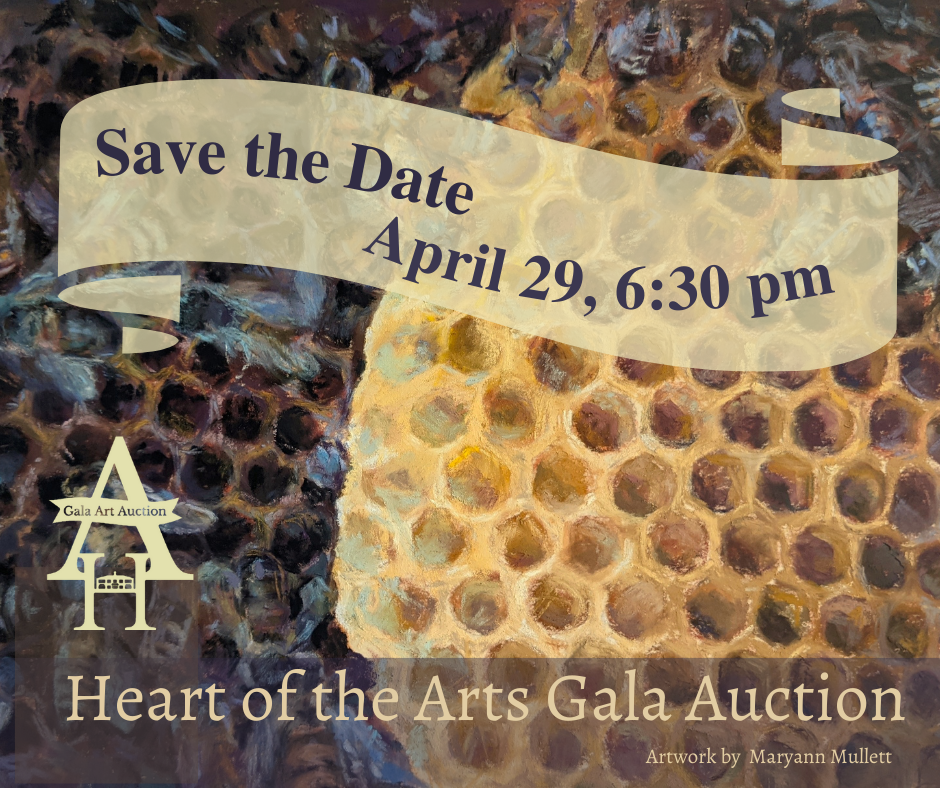 Please join us for our second annual Heart of the Arts Gala Auction! This year's event will take place on Saturday, April 29 at 6:30 pm. Last year's event was a memorable evening that brought together community members for an evening of fun and support of the arts!
We look forward to seeing you at this year's event!