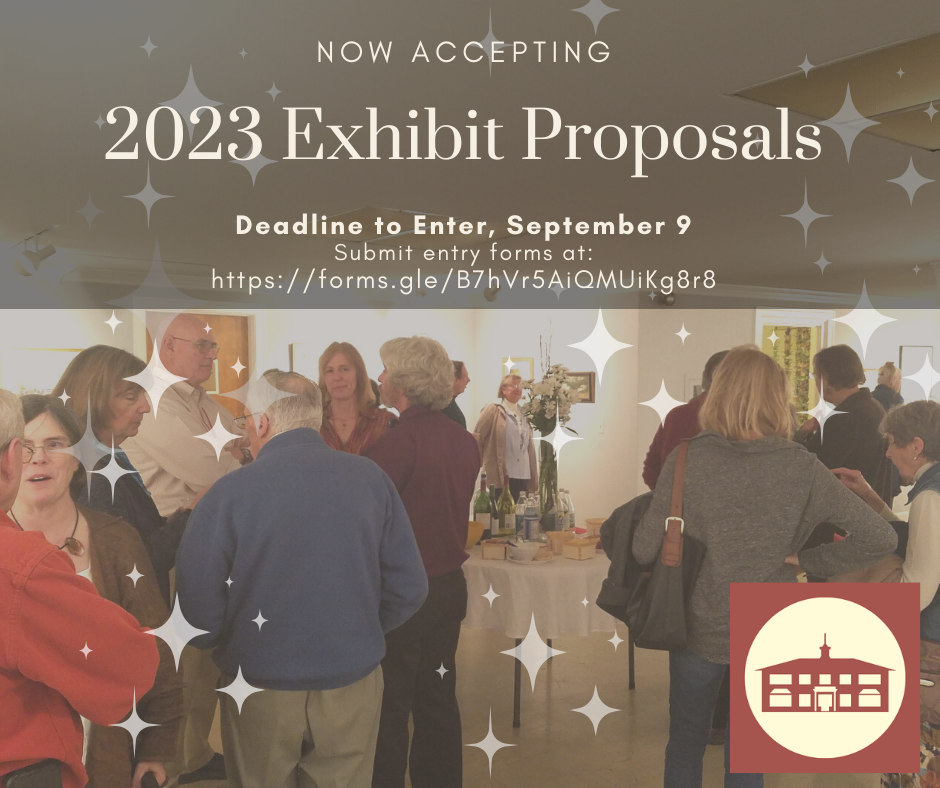 Calling All Artists!
The Jaffrey Civic Center is inviting artists, curators, and groups to submit proposals for consideration for the center's 2023 exhibition schedule. There are three spaces available: the first floor Auditorium Gallery ($150 for 5 weeks) , the second floor Cunningham Gallery, ($150 for 5 weeks)and the first floor display cases ($75 for 5 weeks). All display areas are handicapped accessible. The exhibits can be for solo shows, invitationals, and group exhibitions. Artists and show organizers are responsible for hanging and taking down exhibitions. The deadline to submit proposals is September 9. By October 5, we will notify artists of decisions via email.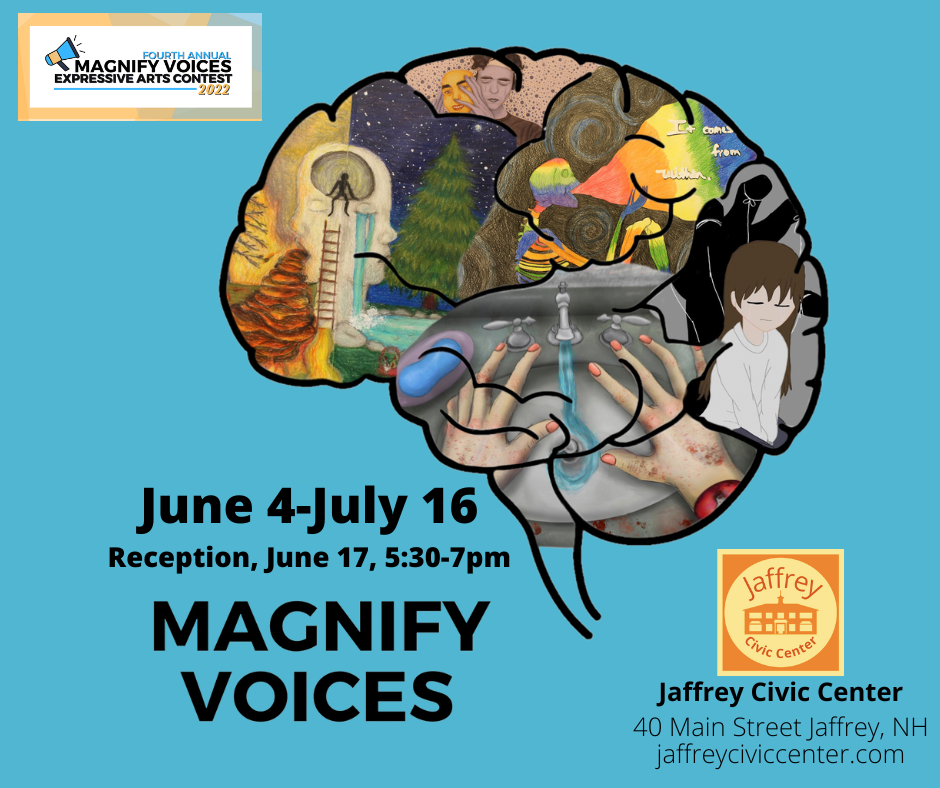 Magnify Voices

June 4- July 16

Opening Reception
June 17, 5:30-7pm

Beginning June 4, the Jaffrey Civic Center will be hosting Magnify Voices, an exhibit of works by New Hampshire students in grades 5-12. The art in the display expresses their experiences with mental health. Magnify Voices is in its fourth year of raising awareness, erasing stigmas, and effectuating the necessary changes needed to help ensure the social and emotional health of youth in the Granite State. 
Michele Watson, Magnify Voices committee chair and NH Family Network Coordinator at NAMI New Hampshire (National Alliance on Mental Illness) shares her thoughts on the exhibit. 
"This unique effort gives youth a creative outlet to share their feelings and emotions in a way that is comfortable for them and that they may not be able to express otherwise. Mental health is a very serious issue, and our goal is to build greater awareness for children and youth and create ways that they in turn can influence decision-makers to effect change in our state." 
According to the National Alliance on Mental Illness (NAMI), one in six youth in New Hampshire experience a mental health disorder each year. Early intervention for mental health improves outcomes throughout life. In 2020, 57% of Granite Staters with depression age 12–17 did not receive any care. An inadequate mental health system negatively impacts individuals, families, and communities. 
The NH Children's System of Care (CSOC) started Magnify Voices in 2019 during Children's Mental Health Awareness Month in May to highlight the inadequacies in the system that serves youth and families in NH. Artwork in Magnify Voices are inclusive of many forms of art, including everything from short films, essays and poems to visual art, a song, and sculptures. The exhibit will be on view at the Jaffrey Civic Center, during the center's open hours, until July 16. The public is invited to a reception on June 17, from 5:30-7pm.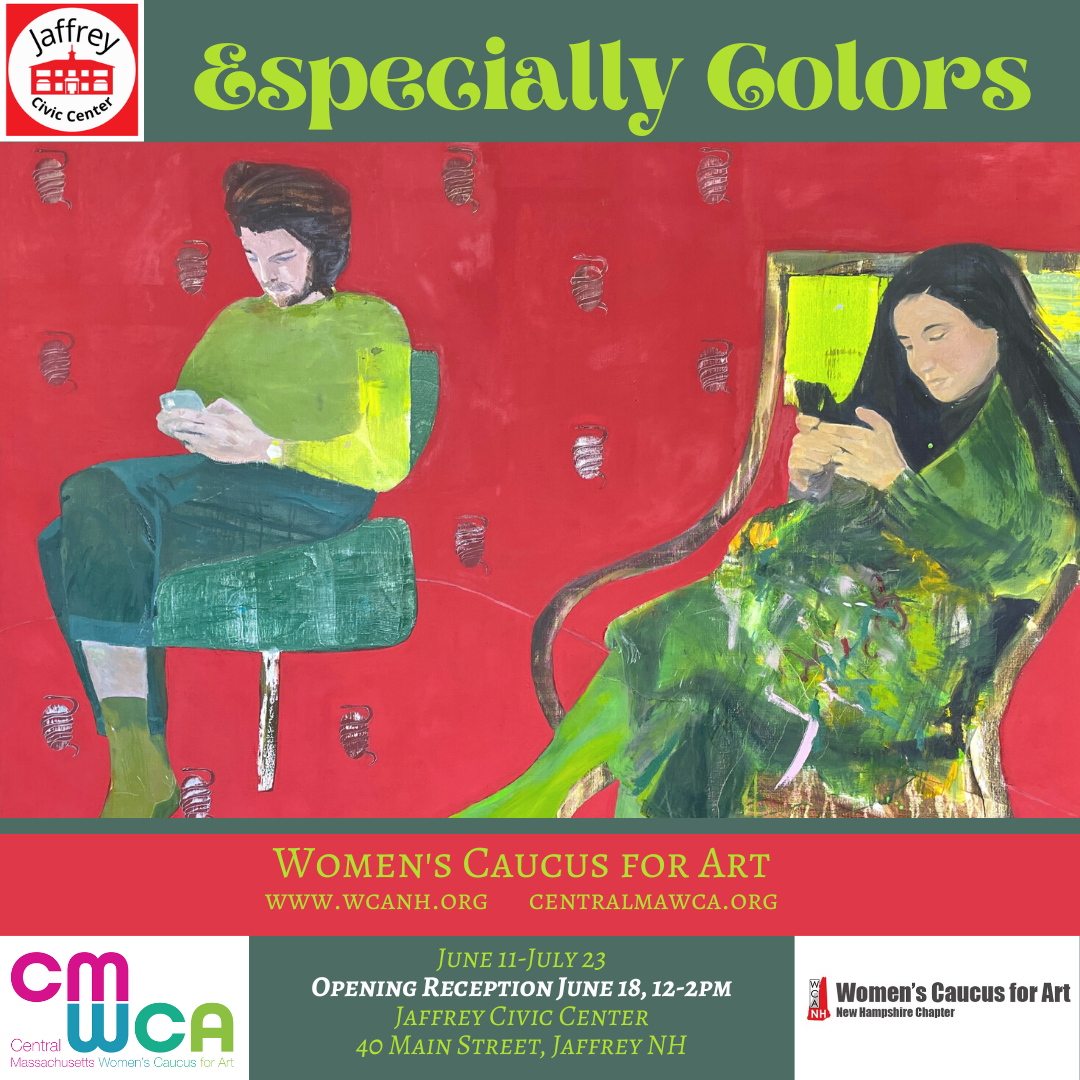 Especially Colors
Central Mass chapter and the Monadnock Pod of the NH chapter of the WCA
"Especially Colors," is an art exhibit that should appeal to a wide swath of viewers. The display, which will run from June 11- July 23, explores the theme of color and how artists respond to, interpret, and play with brilliant colors. The show includes both the Central Mass chapter and the Monadnock Pod of the NH chapter of the WCA. In this first joint exhibition, they will fill the Cunningham Gallery at the Jaffrey Civic Center with brightly colored works.
The exhibit delves into underlying themes related to color. How does the artist use that color to suggest rich inner meaning: of life, relationships, and the things that surround us? Color can inform the relationships between the shapes and figures of the works.
The public is welcome to view this incredible array of artwork inspired by color during the center's open hours, beginning June 11. There will be an opening reception for the public on Saturday June 18, from 12-2 p.m. The Jaffrey Civic Center is at 40 Main Street in Jaffrey. It is open Wednesday through Friday 12-5 and 10-2 Saturday. The show continues through July 23.
Dan Worsham
Models
Dan Worsham, like most young boys at that time, was really into making models. Every Saturday when he got his allowance ( which was a dollar) he would hop on his bicycle and head for the local Rexall store with his allowance burning a hole in his pocket.
His first love was airplanes, and he probably made every one the store stocked. Then he moved on to cars and boats.
As an adult, he became involved inmiatures (1/12th scale). And his love of movies gave him lots of subjects to create. So he started making vehicles that appeared in the movies. Each item was a different scale as ther was know way to know what the original size of the movie crafts.
We hope you enjoy the exhibit. The older folks will remember these vessels and movies. Enjoy.
-Dan
The Jaffrey Climate Initiative
The Jaffrey Climate Initiative is a citizen action group dedicated to creating a resilient future by promoting careful and informed stewardship of our environment in the areas of energy, agriculture & soil health, resource conservation and policy. The Jaffrey Civic Center is providing a space for the JCI to share what they have been working on and future plans. The display includes information on the group's upcoming community gardens, some data on plastic use, and content related to a planned community conversation series titled "It's Complicated."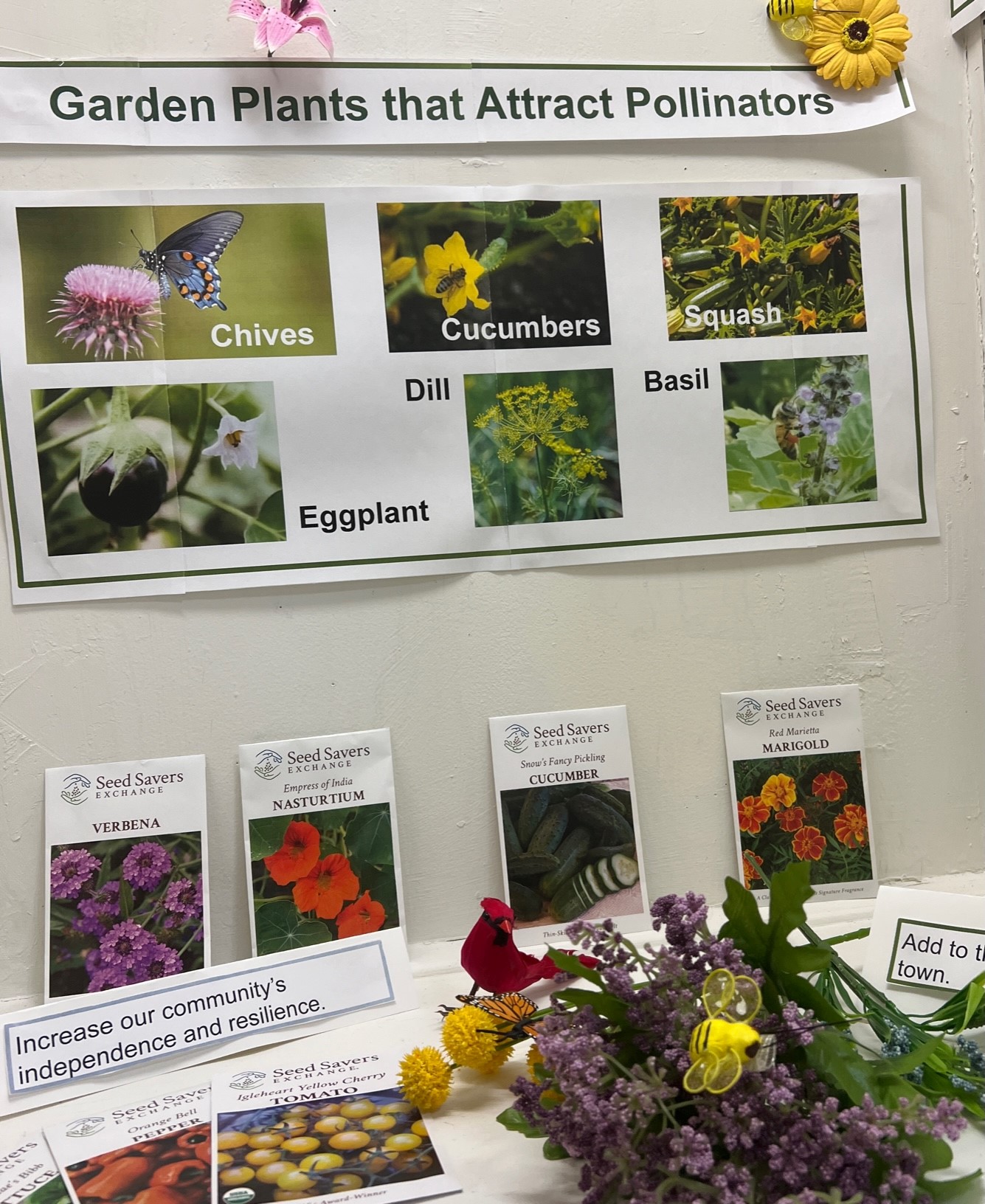 Donate Today!
Your contributions will help keep this important community and cultural center open for future generations!