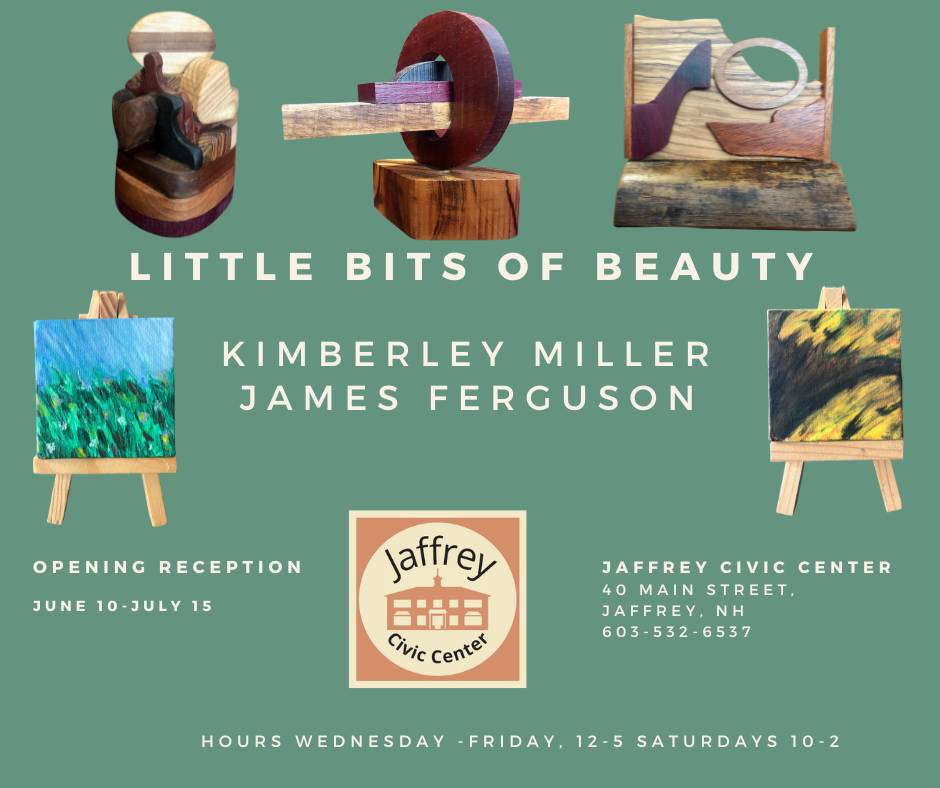 "Little Bits of Beauty"
The Jaffrey Civic Center is thrilled to announce that it is hosting an exhibition of the work of Kimberley Miller & James Ferguson. Titled "Little Bits of Beauty" the show which will take place in the display case exhibition area, will feature small scale paintings and sculptures by the artists.
Miniature paintings capture the beauty and essence of nature while the sculptures take the discarded elements of nature and fuse them together to mirror our modern humanity. We experience nature but we are also part of nature. 
Kimberley Miller & James Ferguson are two sides of the same coin. Kimberley's miniature paintings seek to capture her experiences walking through the New Hampshire woods & landscapes. She experiments with both a literal interpretation of what is seen and more abstract interpretations of what is felt through the color & brushstrokes.
James uses sculptures to show that nature is experiencing humanity. The discarded wooden scraps are shaped into what he sees in modern society. Some of these scraps saved from being incinerated are from exotic tree types that may, someday, be gone. James wishes to capture them and hold them dear for memory. 
There will be a opening reception June 9th from 5:30 to 6:30 and the exhibit will be available for viewing until July 15th. Come by the Jaffrey Civic Center during its open hours Wednesday through Friday 12:00 PM to 5:00 PM or Saturdays 10:00 AM to 2:00 PM.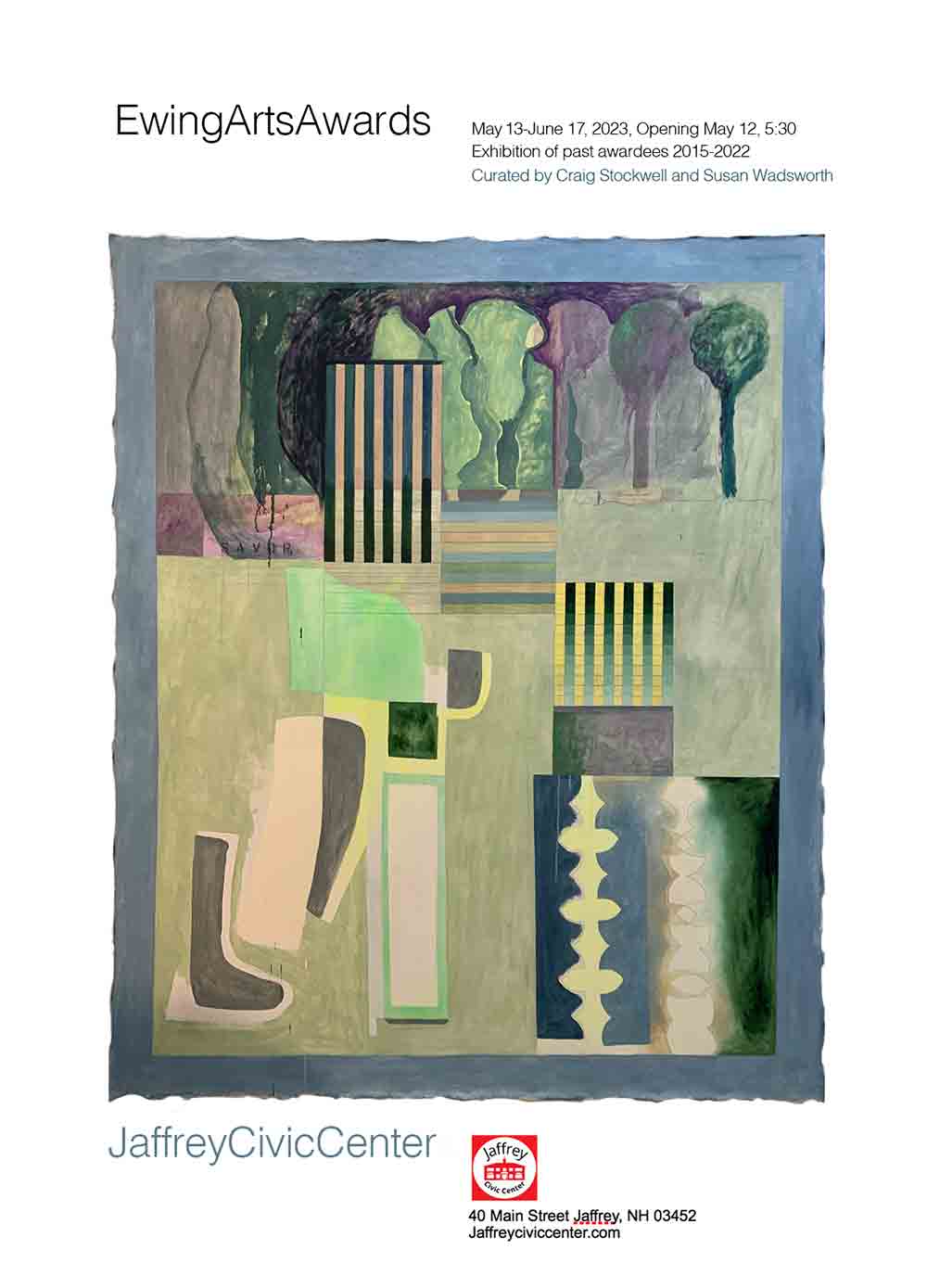 Ewing Arts Awards
May 13-June 17 2023
Opening Reception May 12, 5:30
An Exhibition of Past Honorees
It is the season of the Ewing Awards! Since 2015 awards have been given to artists of all media and styles in the Monadnock region recognizing artistic excellence and community devotion. The Keene Sentinel, and Arts Alive! have sponsored this recognition of the many artists working in this aesthetically rich and varied geographic area. This May, the Jaffrey Civic Center will open all their galleries to recognize Ewing award winners of the past. Sculptors, painters, writers and those in intermedia categories will be recognized in this exhibition and accompanying performances from May 13 – June 17. Last year, the Jaffrey Civic Center was also awarded one of the Ewing Awards for being an Arts Presenter under the new, dynamic leadership of director Rebecca Fredrickson. It was the
idea of Susan Wadsworth, JCC volunteer, artist, and board member that one of the 2023 JCC exhibitions be devoted to the past Ewing winners. Craig Stockwell jumped on board, and as a past winner his leadership has been essential in this exhibition.
Participation by the past Ewing winners has been overwhelming, with most of the visual artists participating. All galleries, downstairs in the auditorium and upstairs in the Cunningham galleries, will be filled with Ewing art. Artists included: Alicia Drakiotes, Leigh Niland, Bruce Blanchette, Christopher Myott, Craig Altobello, Ernie Hebert, Robert Seaman, Julia Ferrari, Michael Moore, Jim Murphy, Gill Truslow, Medora Hebert, and colorful abstractions by Edward Kingsbury, Jessie Pollock, Deborah Kaufman, Tim Campbell, Sharon Myers, Patricia Wright, Jane E Simpson, Richard Whitney, Leonid Filimonov, Jeanne Maguire Thieme, Gill Truslow, Larry Duberstein, Wendy Klemperer, Soosen Dunholter, Erika Radich, Maggie Cahoon, Medora Hebert, Maureen Ahern, WilliamDoreski, Molly Fletcher, Rostislav Eismont, Alice Fuld, Craig Stockwell, Erin Sweeney, Katharina Rooney, Jeffrey Newcomer, Carmela Azzaro, John Roberts, Sandy Sherman, Lee Dunholter, Rosemarie Bernardi.
The exhibit will have a preview reception that is open to the public on Friday, May 12 from 5:30-7:30.
Auditorium Gallery
"For the Love of Bees"
Maryann Mullett
June 24-August 5
Reception June 23 6pm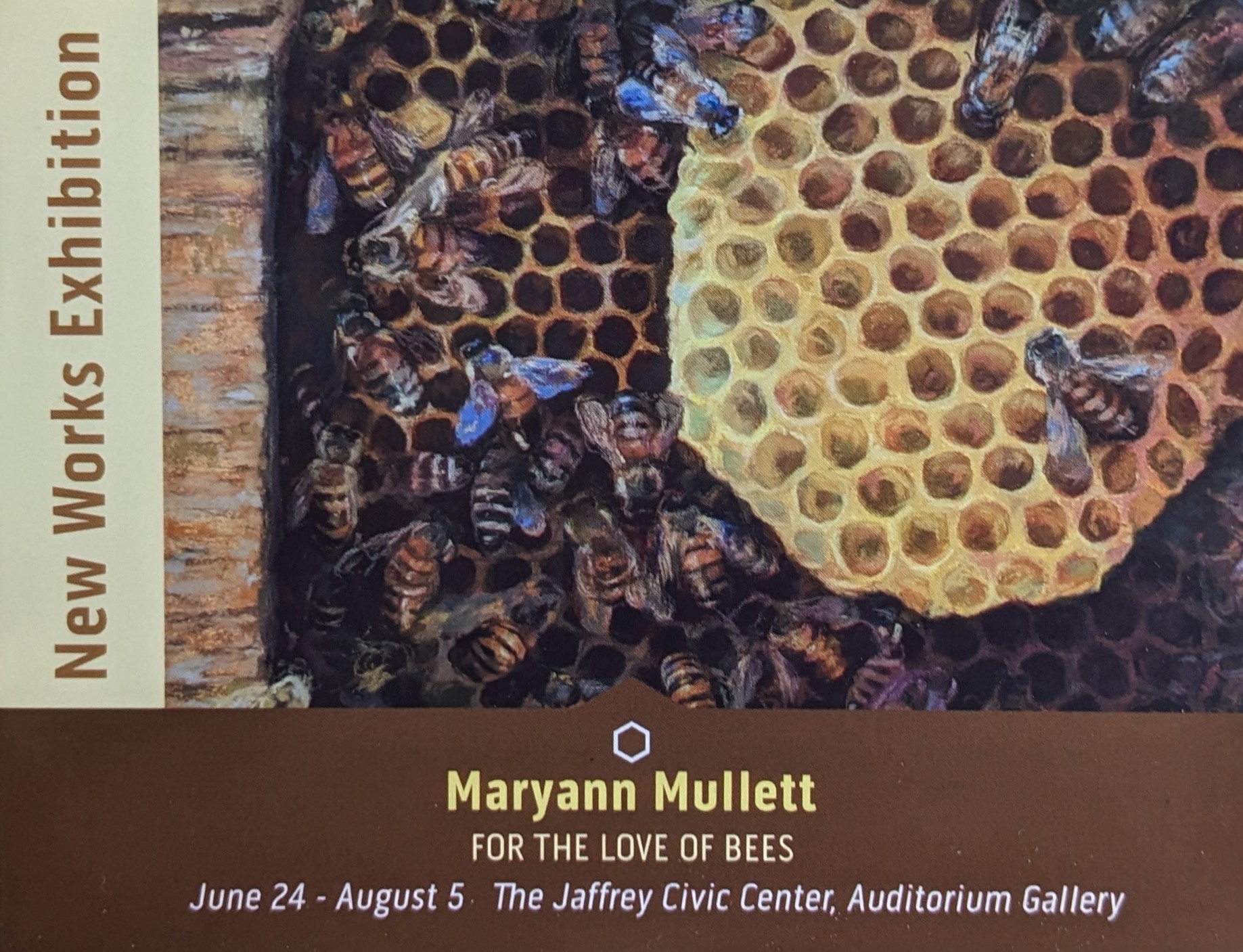 Cunningham Gallery
"Member Exhibit"
July 1- August 12
Reception June 30 5:30 pm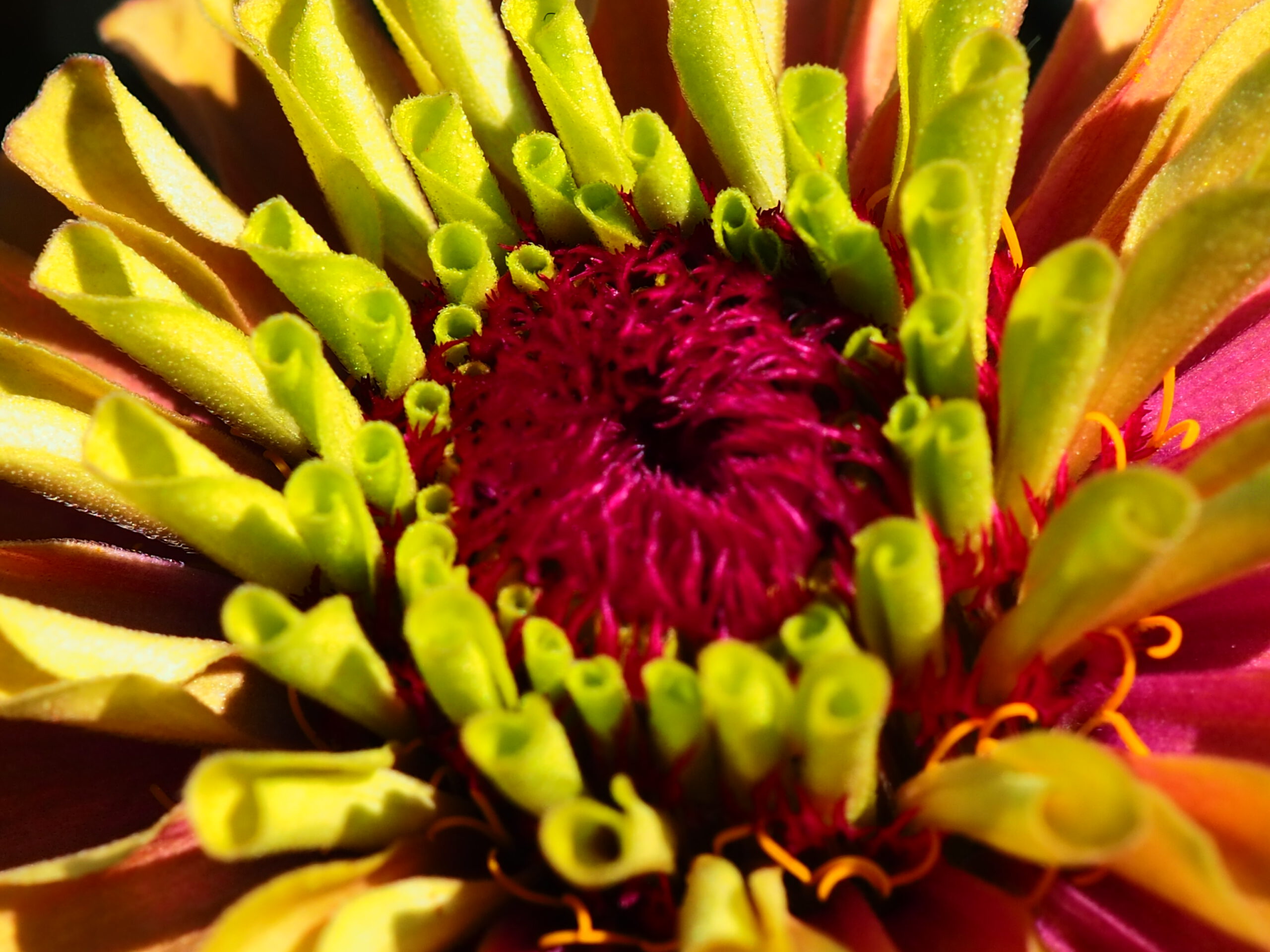 Photo by Brandi Sweetland