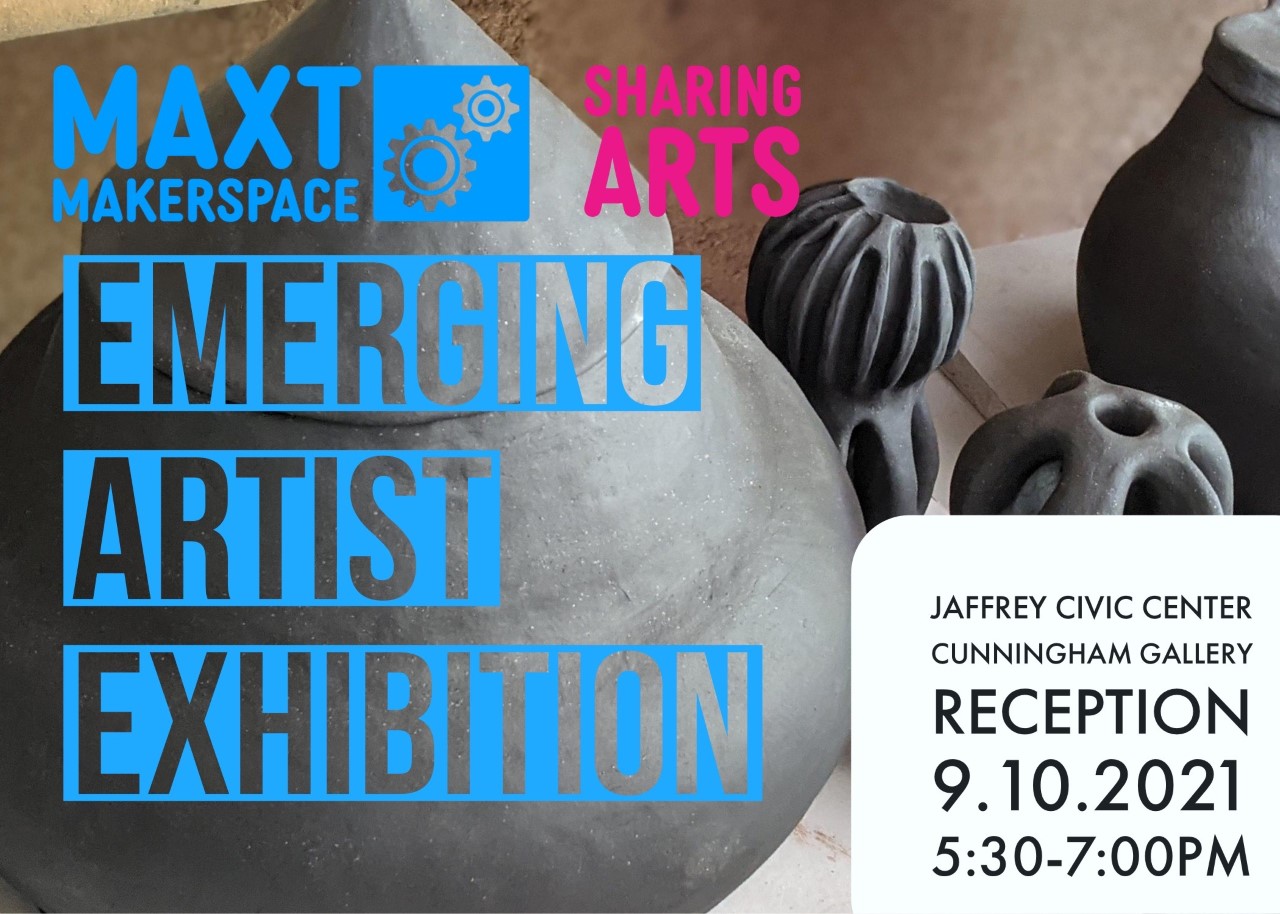 Monadnock Emerging Artist Exhibition
Sharing Arts/MAxT Makerspace
Cunningham Gallery
Jaffrey Civic Center
OPENING RECEPTION:
5:30-7pm, September 10, 2021
The exhibit, organized by MAxT Makerspace's Sharing Arts Network, will feature the works of several artists who are making a splash on the Monadnock Regions arts scene. The exhibition will take place from September 10- October 9 in the Cunningham Gallery at the Jaffrey Civic Center. Exhibiting artists include: Alex Bell of Peterborough, Mia Stendhal of Peterborough, Sarah Spencer of Manchester, Rachel Kipka of Dublin, Christine Maugeri of Marlborough, Kay Kinderman , Linda Greenwood of Peterborough, Nathan Earley of New Ipswich, Raven Bartlett of Greenfield, Martha Behrens-Temple of Keene, Ben Asbury of Dublin, Maddi Asbury of Dublin, James Parison of New Ipswich,  and Lauren Morocco of Andover . 
Thursday, September 23 from 6-7:30, there will be a panel discussion about the works in the show and the changing scene emerging artists are entering into. Other area artists are welcome to bring an example artwork of their and participate in the session facilitated by Sharing Arts Coordinator Kimberly Kersey-Asbury and guest arts educators from the Monadnock Region. The exhibition runs through Saturday, October 9, 2021.
The latest Jaffrey Historical Society exhibit at the Jaffrey Civic Center celebrates "Jaffrey Worthies" prominent persons who contributed to Jaffrey's past in some way. The exhibit includes  photographs or portraits of Hannah Davis, Marion Mack Johnson, Viggo Brandt-Erichsen, Laban Ainsworth, Charles Rich, George Jaffrey, John Conant, Willa Cather, Amos Fortune & Alice Lehtinen as well as artifacts related to them. The exhibits runs from September 11 through October 23.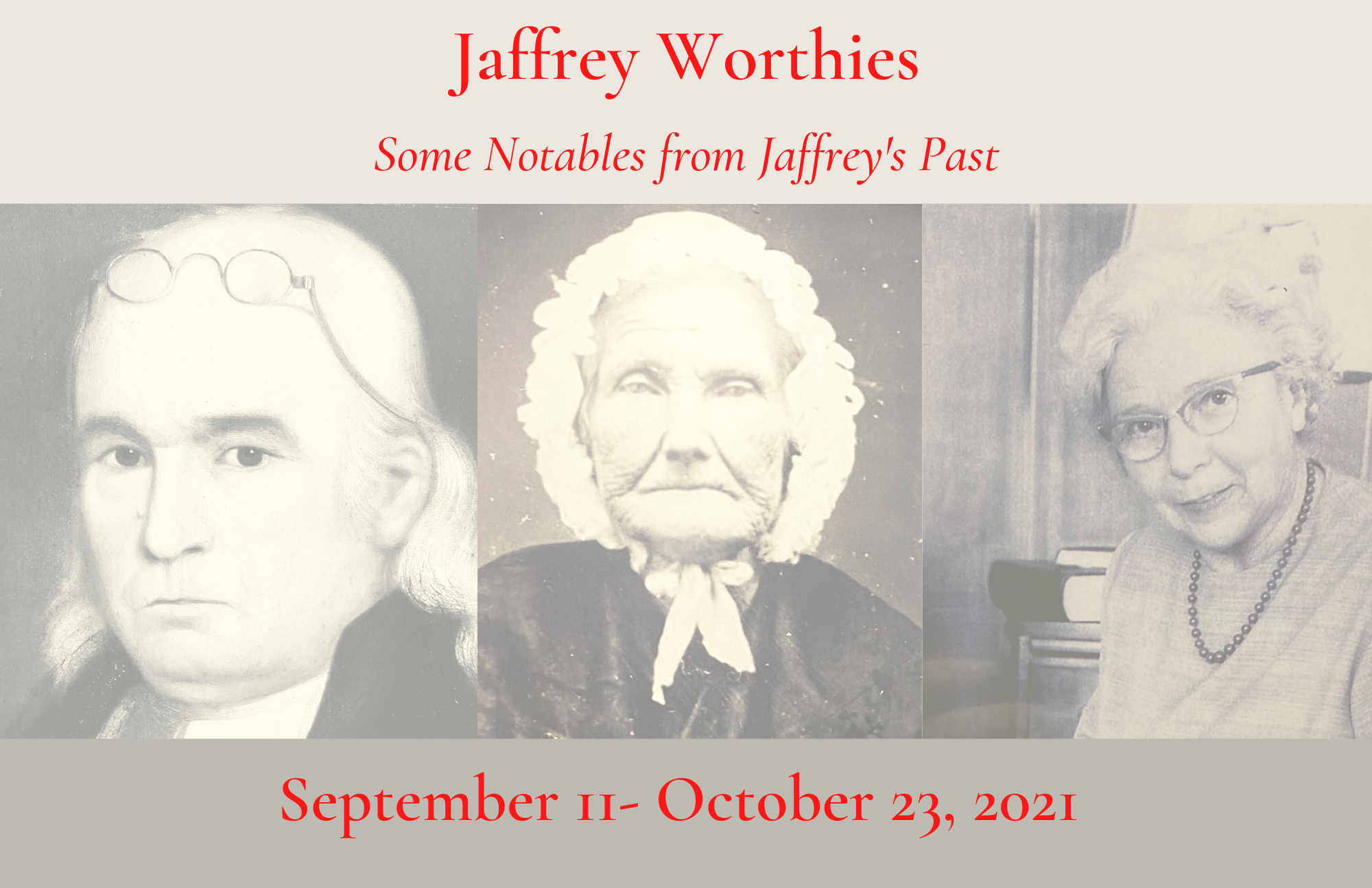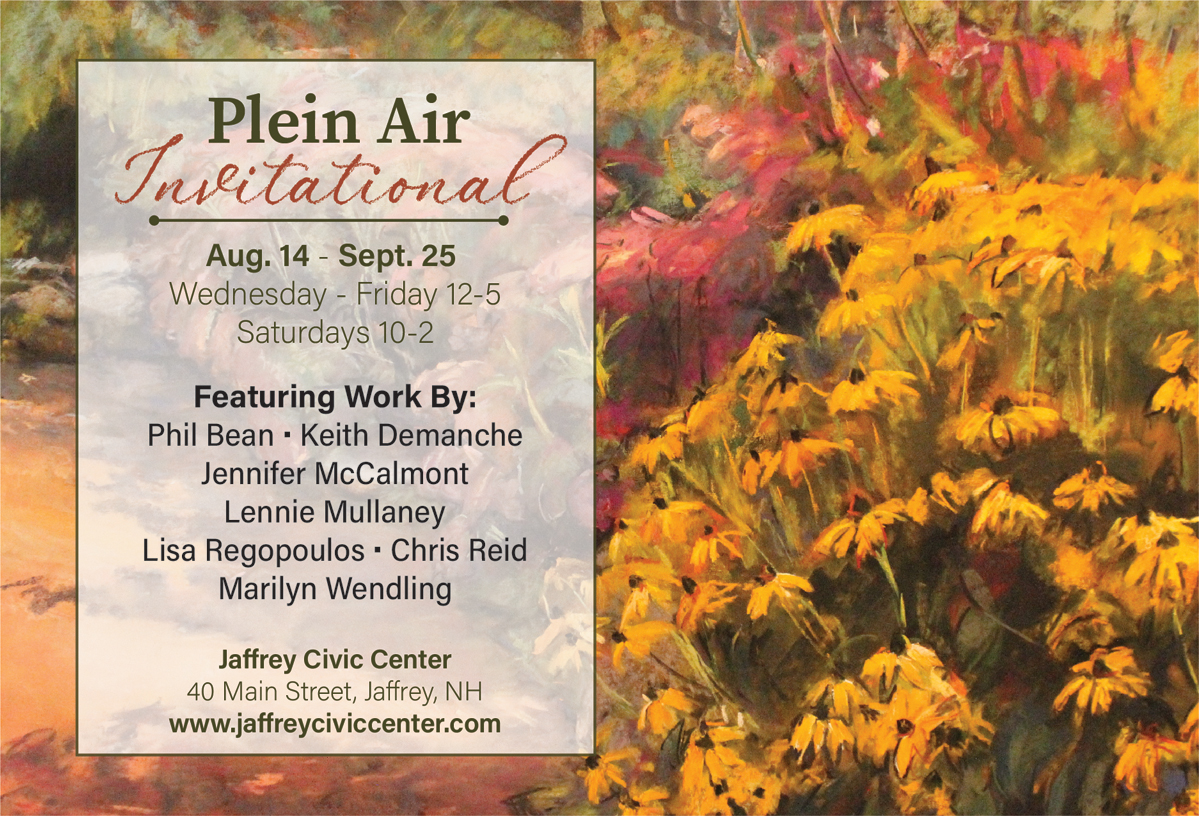 Plein Air Invitational
August 14- September 25
Preview reception August 13, 5-7pm
Featuring works by:
Phil Bean
Keith Demanche
Jennifer McCalmont
Lennie Mullaney
Lisa Regopoulos
Chris Reid
Marilyn Wendling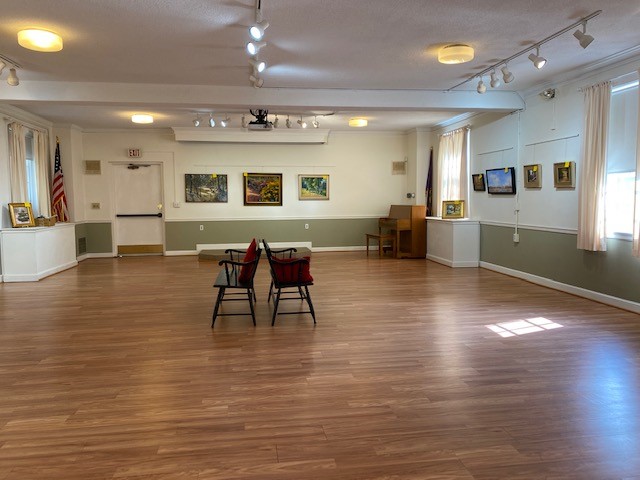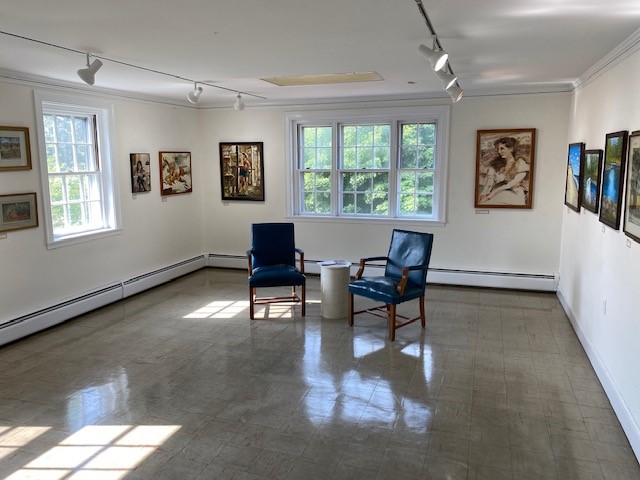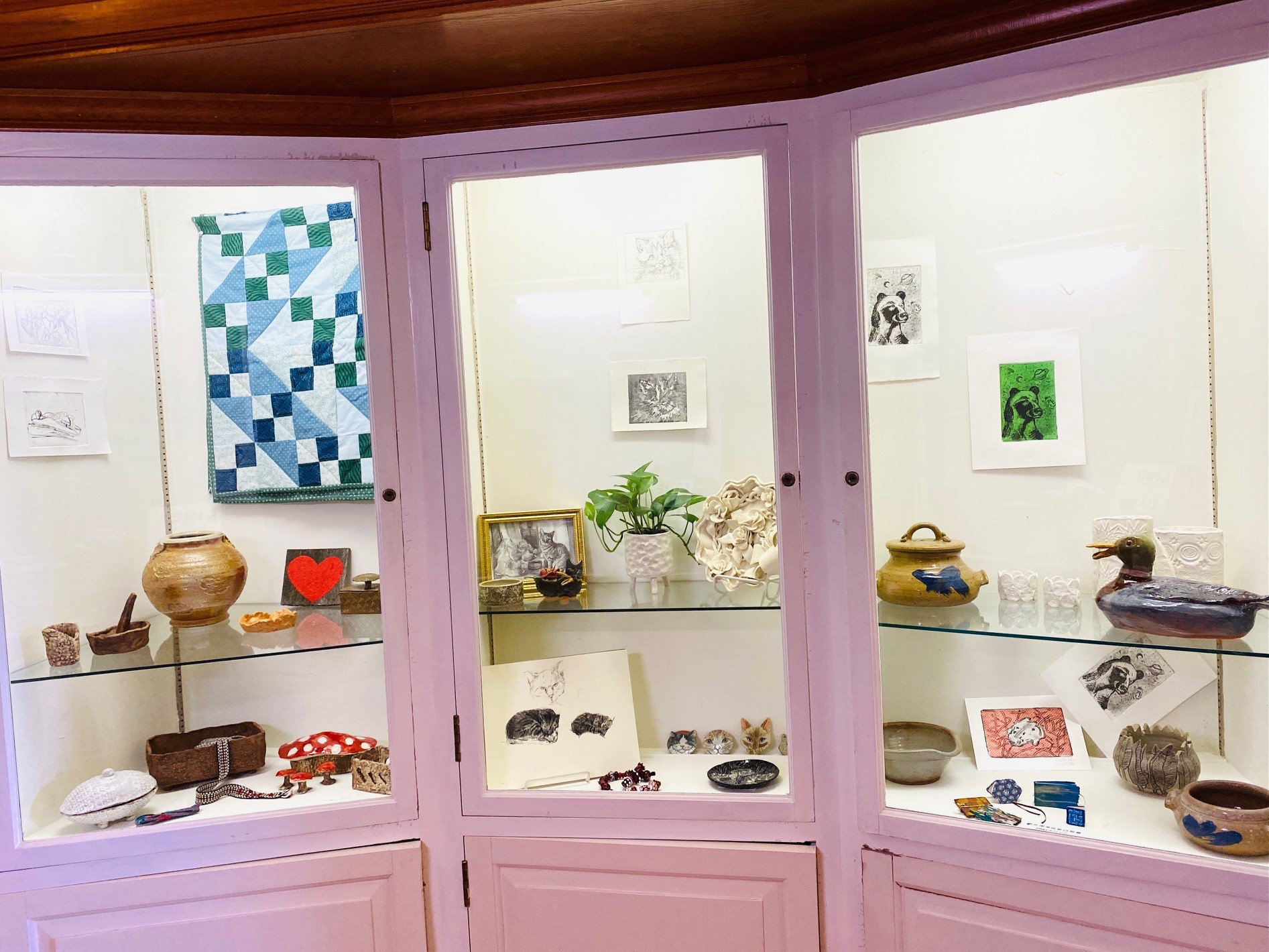 The Jaffrey Civic Center is Seeking Proposals
2022 Exhibitions
"To provide and sustain a public venue where people of the Monadnock region can pursue artistic, educational and civic activities. The Center's goal is to contribute to the cultural enrichment and enlightenment of the community."
Vision Statement
The Jaffrey Civic Center will remain the region's heart of visual and performing arts; engaging diverse audiences through quality exhibitions, presentations and educational opportunities while enriching and enhancing the community.
Exhibition Goals
The Jaffrey Civic Center will utilize the following objectives as a guide when selecting exhibitions for the 2022 season. The Center will:
offer visitors the widest range of visual experience through a schedule of changing exhibitions of exceptional merit.
present well organized exhibitions in a professional manner.
offer a wide variety of artistic styles and subjects in its exhibition series.
select exhibits which promote dialogue and discussion.
develop up to three "Theme" based shows with contracted curator.
offer scheduled invitational exhibition to artists from diverse backgrounds.
market exhibitions so they are well attended by local community and beyond.
provide an opportunity for local and emerging artists.
work with an Exhibitions Committee twice a year to review, schedule, and book exhibits.
collaborate with other arts organizations and businesses to develop exhibitions.
support the JCC gallery spaces by providing the necessary care, maintenance, and security to exhibit and protect of the works of art, facilities, and other assets at optimum levels to ensure their availability for public enjoyment.
Important Dates for 2022 Exhibition Submissions
January – June 2022
09/08/21  Deadline for submission for available gallery spaces
09/15/21  Notify selected exhibitions
10/15/21 Deadline for contracts and deposits
Donate Today!
Your contributions will help keep this important community and cultural center open for future generations!